It's that creative time of year when colorful and odd-shaped gourds are transformed into long-lasting and artistic tabletop and window display pieces.
Related to pumpkins, squash, watermelons and cucumbers, gourds are inedible fruits with a hard and colorful rind that can be transformed into one-of-a-kind decorative pieces of art.
Gourds — the runts of the Cucurbitaceae family of fruit — are a very popular fall crop but are too tough and bitter to eat.
With their odd shapes, blemishes and warts, the funkier-looking they are the more popular they seem to be.
Once dried, a gourd's hard inedible skin can be cut, carved, painted, decorated and embellished with beads, shells, fabric, feathers and other decorative add-ons to make a standout piece of art.
In recent years plant breeders have done some creative cultivating resulting in novelty breeds. From 1993 through 2007, prices for decorative gourds doubled.
Diane West and members of the Valley Gourd Patch have imaginatively transformed their collection of varied species of gourds into decorative pieces. They'll be on display and for sale at Green Valley Recreation Artisan's Festival on Nov. 12 and 13 at the West Social Center and at the Lutheran Church of the Risen Savior on Dec. 3 and 4.
West began working on gourds when she retired 22 years ago.
"They're natural and so different. I'll look at one and think, 'Hmmm, how can I make this work?' I took a class and got more and more interested. My family was artistic. I'm not; I can't paint," she quipped.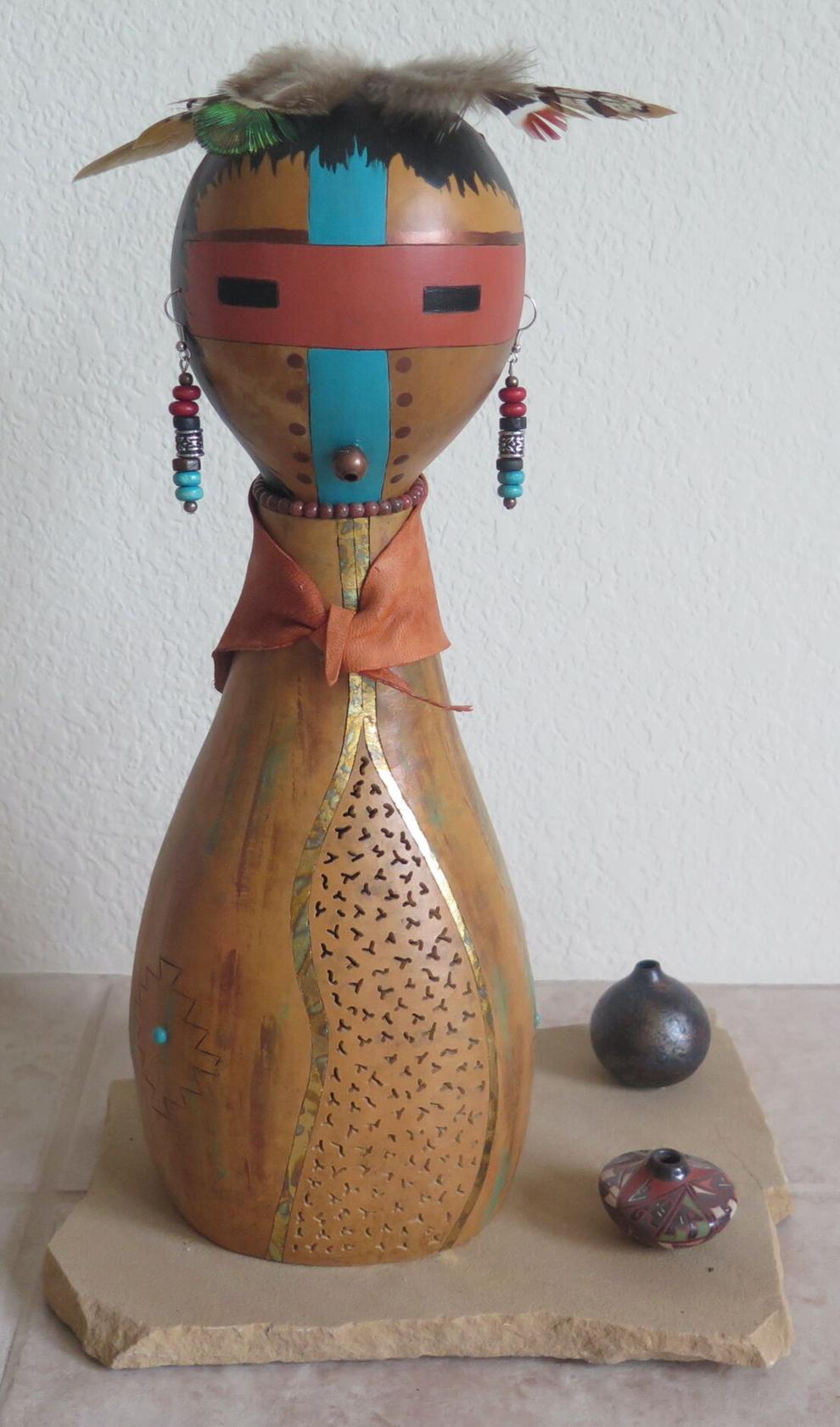 But she's quite artistic and creative with gourds, beads, cloth, feathers and small decorative add-ons, turning a jazzy-looking gourd into a piece of art and teaching others how to transform and decorate them.
"I found something I like to do, and I like taking something plain and making it pretty and using many different techniques," West explained.
Twice a year or so she'll drive to the Wuertz Gourd Farm in Casa Grande and buy about two dozen gourds. She likes to pick up each one to see what it feels like.
"If you're going to carve, you want a thick surface," she advised.
Adding ink, paint, beads, stones, feathers and embossing powders, West turns gourds into eye-catching pieces and teaches the crafty art at GVR.
Gourd artisan Joyce Palm got hooked when she went to visit her son in Palm Desert, California 15 years ago. While there, she went to a gourd farm.
"Every gourd I looked at, I thought I can make a woman out of it. Not a pot or a bowl."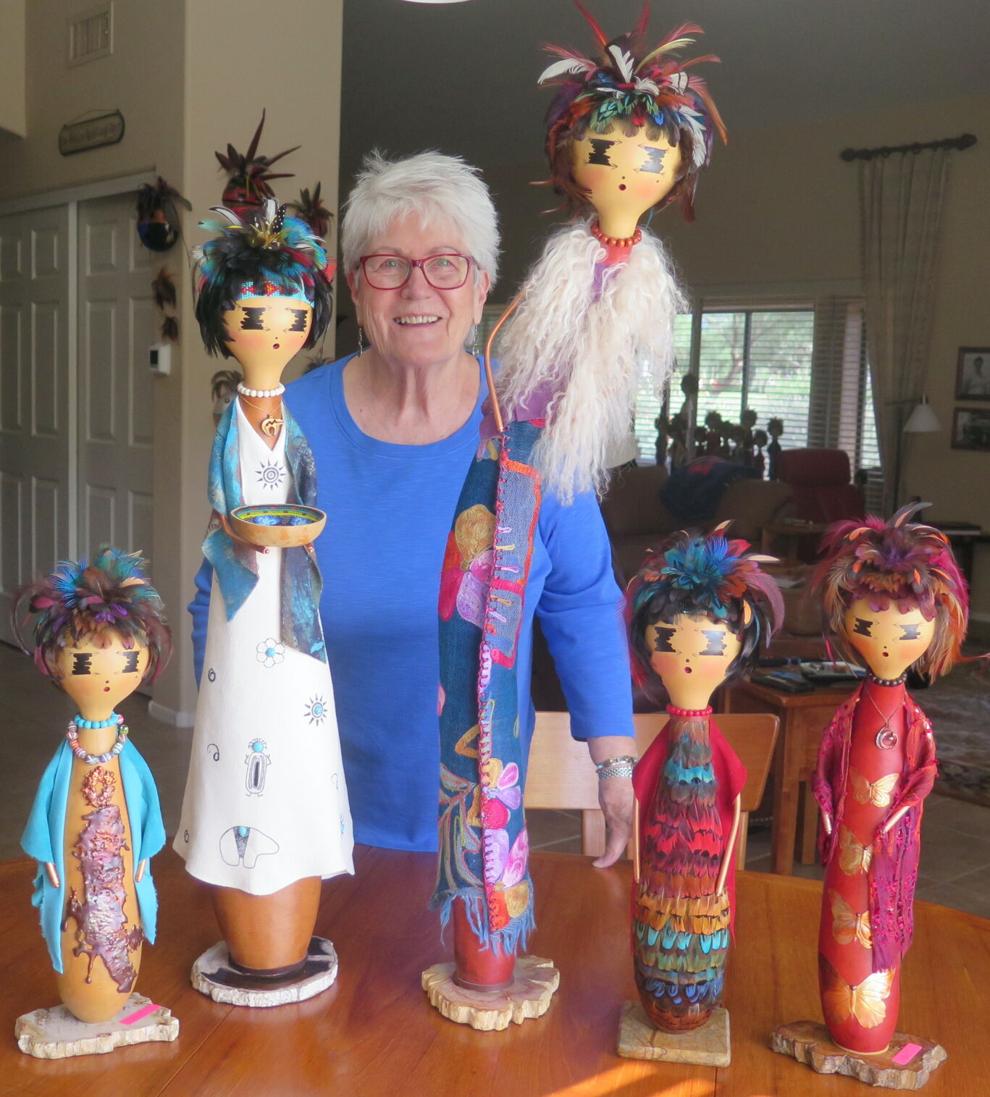 She refers to her well-dressed collection as "My Girls."
Lyn Brown has been making crafts for about 40 years and realized the wood pieces she made in California wouldn't sell well in Southern Arizona.
"I met Diane when she was teaching a gourd class here and I took classes," Brown commented casually. She showed gourds that she transformed into works of art based on Hopi weaving designs.
Three creative crafters took advantage of retirement and, using their free time to try a new craft, learn more about it and unearth a creative part of themselves.