Karla Burron displayed her colorful and professionally handcrafted clay pieces at the Desert Meadows Art-in-the-Park event in early November. By the end of the day, many pieces were purchased, as buyers knew the Southwestern style and colors would be an ideal new piece to display at home.
In addition to selling much of what she had, Burron also took orders for two totems and plans to do the event again.
"My mom was a potter for thirty-five to forty years. I lived with clay but didn't do it," she pointed out about her childhood and teen years.
As half-year residents from British Columbia, Burron and her husband spend their allowed time in the U.S. from mid-October to mid-April, enjoying the best weather in both locations.
When they bought a home in Green Valley six years ago, Burron started working with clay at Green Valley Recreation's Clay Studio.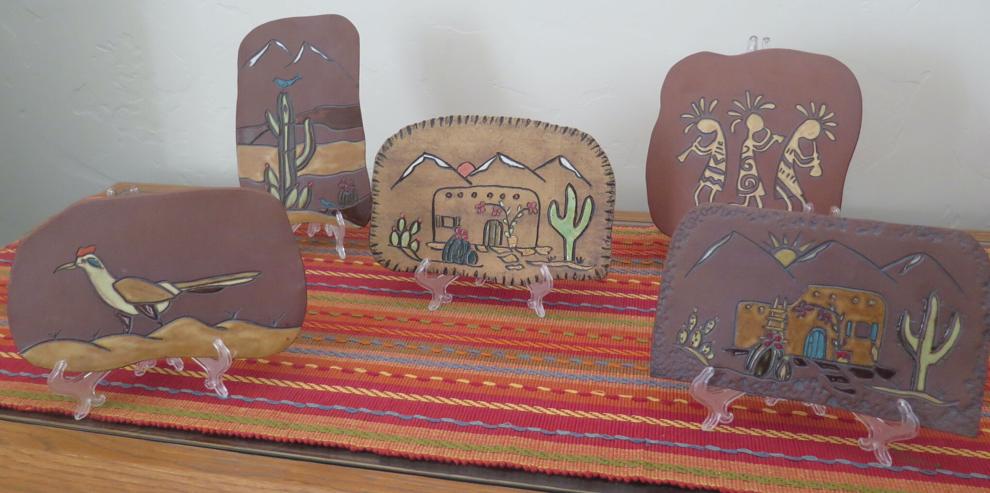 "I always wanted to do clay. I started here, but also work with clay in British Columbia. It's so relaxing and creative and I like the socializing," she explained. "I always have an idea and I keep a notebook of pieces made, the colors used, dates made and the kind of clay I used, as there is more than one kind of clay."
Helping Burron at the Art-in-the-Park event was fellow Clay Studio artisan Sherry Durnford. The two met at the Clay Studio and discovered they live 20 miles apart in British Columbia, forging the friendship even further.
"Karla goes the extra mile by making sure that everything is artistically presented and adds extras, like battery-operated lights in her luminaries and pebbles on her desert scenes.
"One lady came and said, 'I'll take that and that and that and that.' She bought so many pieces that I got confused in helping to wrap them.
"We had many passersby and buyers comment on the intricacy of her detail on many of the pieces. I was very proud, as a fellow pottery studio member, to assist Karla for the event," Durnford said.
In addition to designing pieces of different shapes, Burron loves to mix color glazes. For the top of one coffee mug, she created a blend of black, blue and lavender that gives the mug a one-of-a-kind look.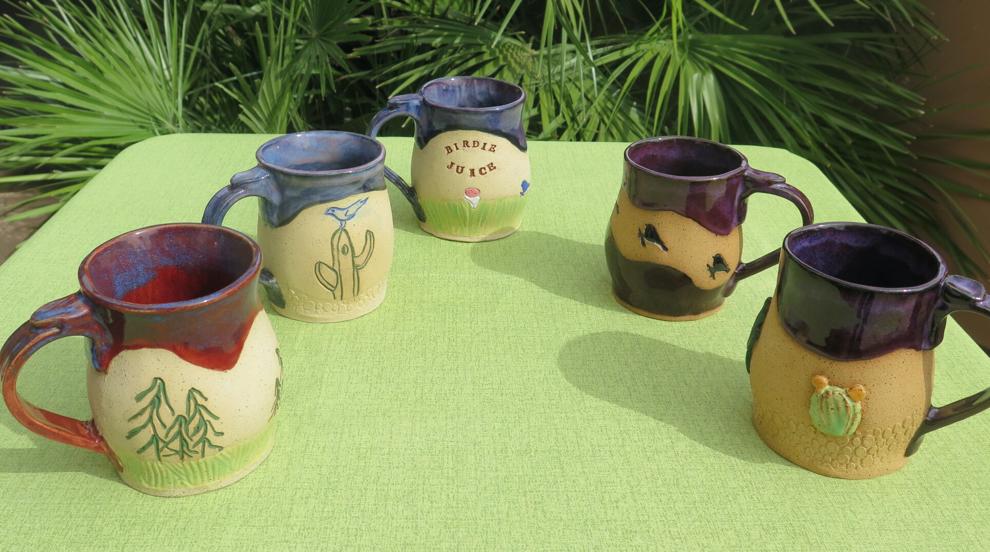 To her eyes, Burron's "Little Adobes" are the most interesting pieces she's made.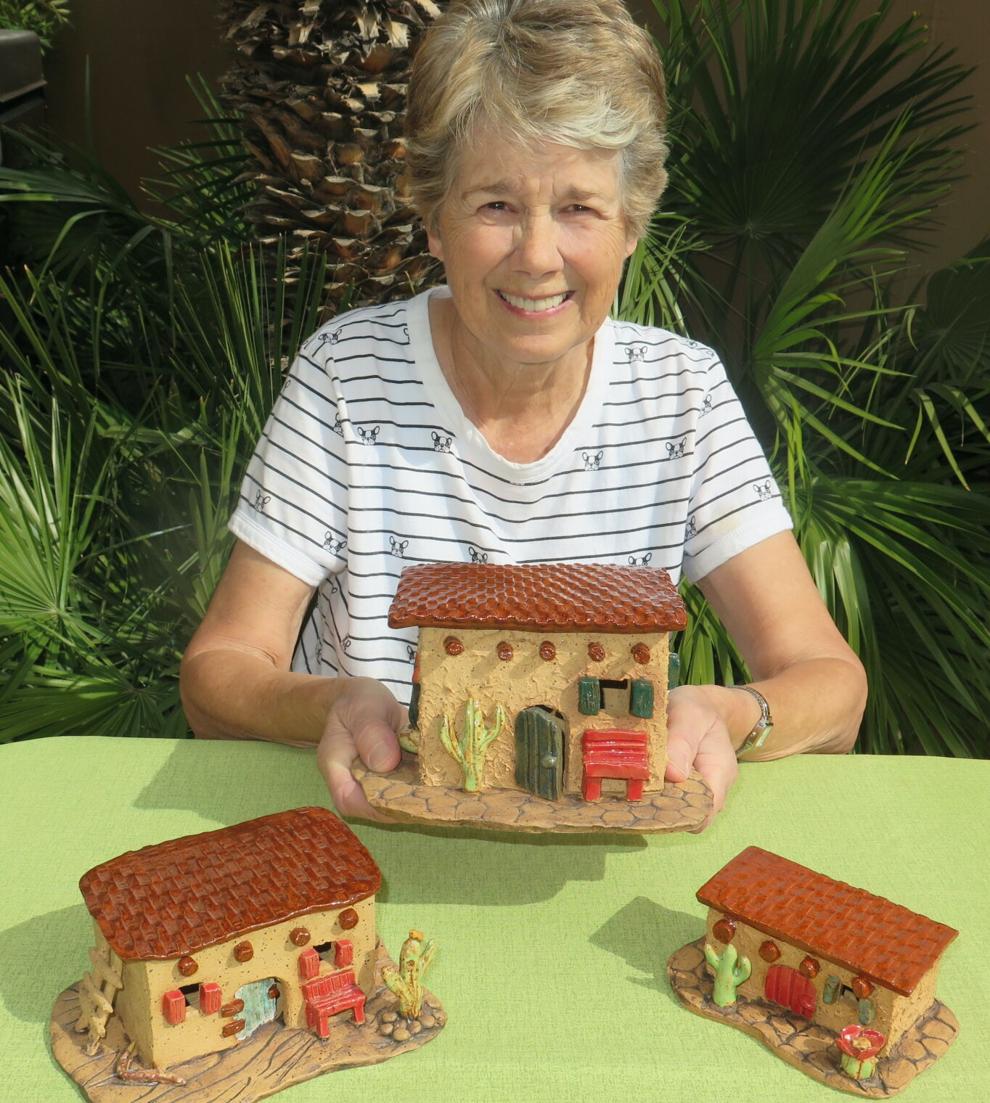 "Each one is different and original and each one tells a story. All the pieces are made separately — the adobe, the roof, the cactus, the snake, the ladder … then put together to form a small scene," she explained of her colorful 3D mini-dioramas with textured roofs. These mini-size scenes are so special that Burron makes them specifically to keep.
She enjoys working and creating with her hands and also paints, knits, sews, does macrame and made all her children's clothes when they were young.