Russian artist Wassily Kandinsky was the first recognized abstract artist to gain popularity in the early 20th century. Yet it wasn't until after World War II that abstract art became a movement in the art world.
History shows forms of abstract art date back about 70,000 years when cultures had their individual forms. African block-print cloths, Tibetan beadwork, Navajo blankets and Islamic geometric designs are a few examples.
By definition, abstract art tends to break away from traditional representation of objects. Instead, shapes, colors, composition, lines, textures, patterns and marks are used to achieve its artistic effect.
One of the distinct elements of abstract art is it's being open to interpretation. Enjoy visually reading into these "Something New" abstracts. Though the art, colors and styles done by the artists are abstract in design, they're also news related.
Green Valley artist Nanci Sheppard used pastels on Uart 600 sanded paper to create "Uplifting," a painting that is angular, bold and colorful in design.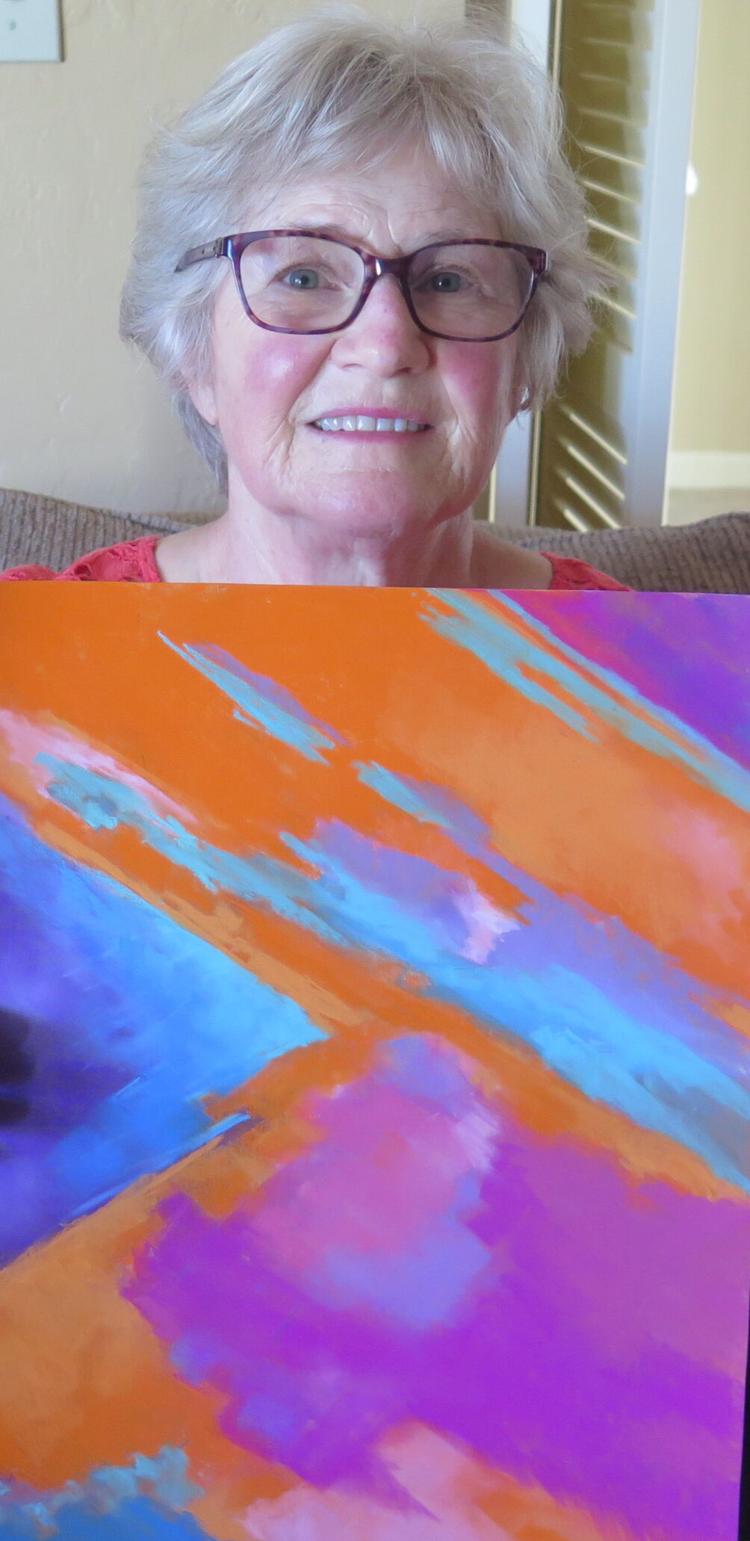 "I wanted to use bright colors in a dim time in our lives. And I wanted it to be uplifting, positive and thoughtful," she said of her abstract.
Mission accomplished! With its varying angles and shades of bold colors, it is indeed uplifting.
Serene Rein used soft and caring shades of blue and green to illustrate her heartfelt watercolor, emotional by its title and horizontal form.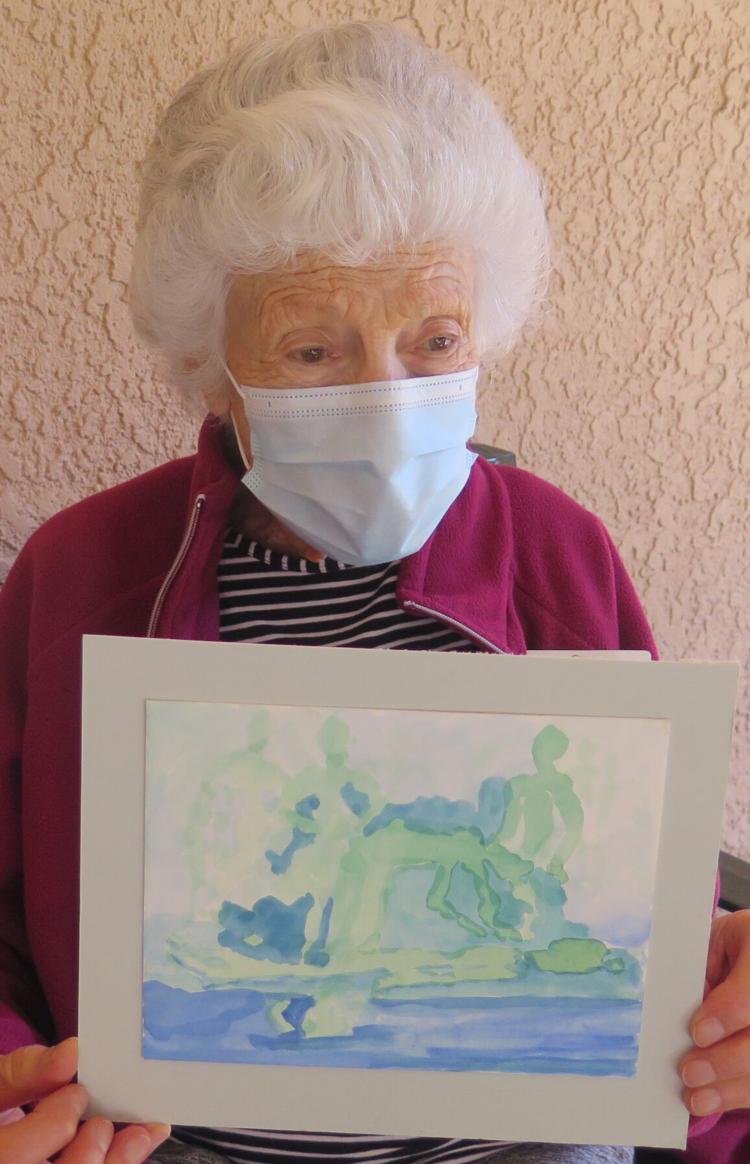 Her piece, "The Family Waits," it is what too many folks have felt this year.
"Seeing the colors emerge helps us define the evolving suggestion. Too frequently the pandemic is depriving the dying of their family's presence. I may have been imagining the comfort of yesteryear with the images that are barely visible," she explained.
Gene Stein was inspired by Rein's entry and said her piece made him realize what a lousy year 2020 has been with more than 220,000 deaths from the Coronavirus.
Then, after watching the political debates from his home in Washington State, he said his painting "Cry For Me, USA" is really about the last four years of leadership, and not so much COVID per se.
"The debates were the final blow for me. COVID is the coup de grace," Stein explained.
To create this painting, he used acrylic and decoupage on a 20-by-36-inch board.
He hopes readers will note the mini mystery man on the bottom right.
Primarily using colors at both ends of the spectrum with an 'S' swirl of light orange to tie her 5-by-7-inches watercolor abstract together, "At the Crossroads" is Sonya Edwards' artistic interpretation of the pandemic.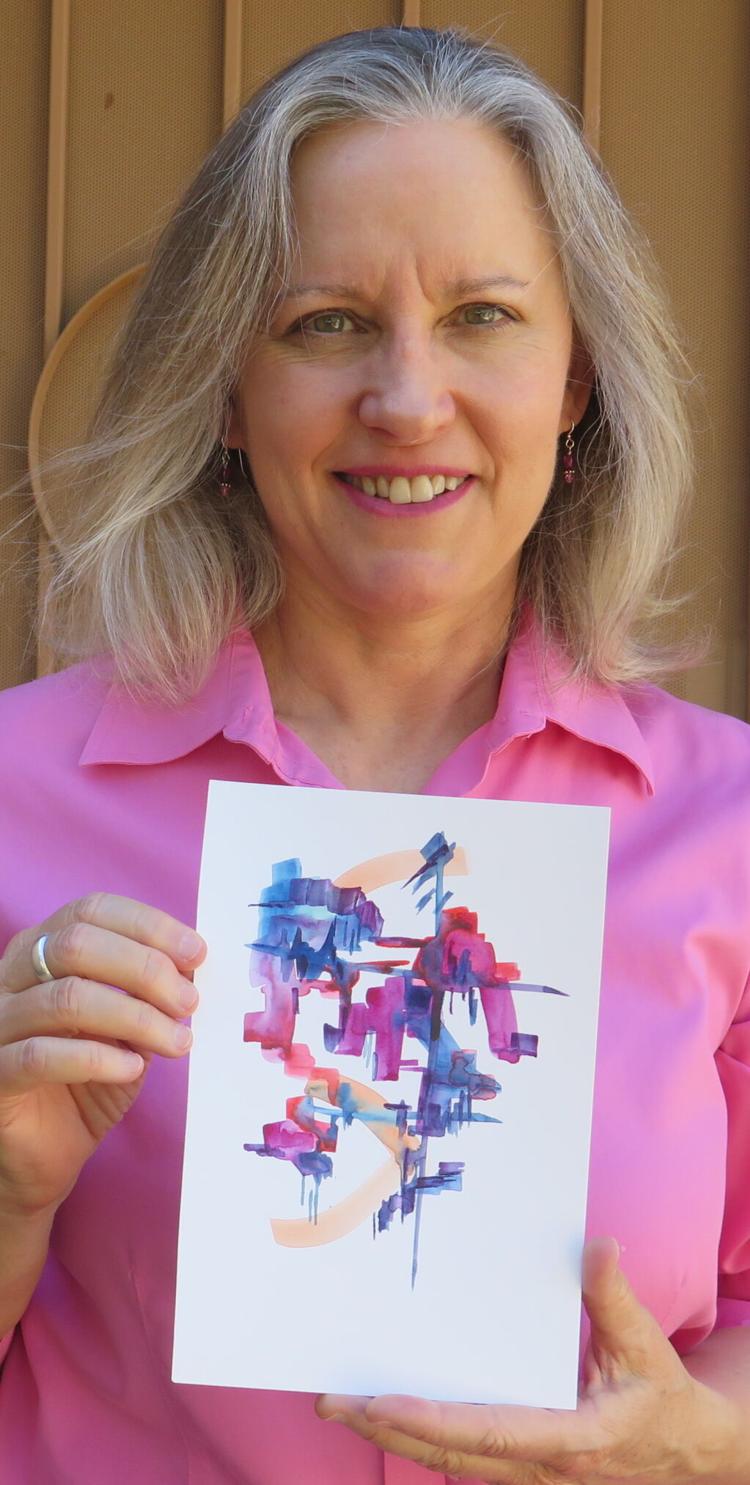 She includes a cross to artfully tie the title and art together.
As fires raged in parts of Colorado in October, Valerie St. Marie had a too-close-up view from her summer home in Longmont, about seven miles from the Calwood fire.
Using watercolors — and one of several small pieces of charcoal found on her driveway from the fire — she created "Colorado on Fire."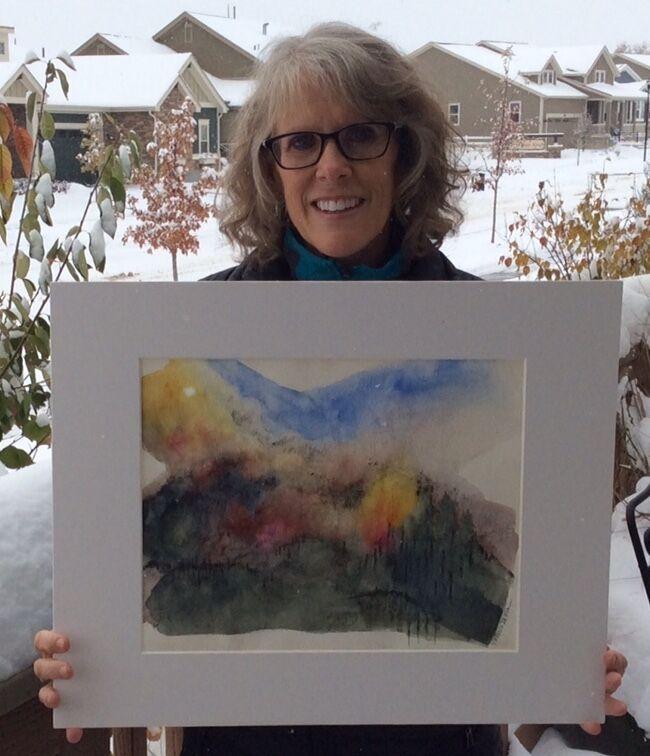 "My painting was inspired by the horrific smoke plumes and fires that are raging in Colorado right now. They are both ominous and beautiful at the same time," she explained.
To provide a bit of balance from news-related abstracts, "Sea Glass" by Jan Holland offers a blue-green dimensional painting of a piece of sea glass done with oil and cold wax on a 10-by-10 panel.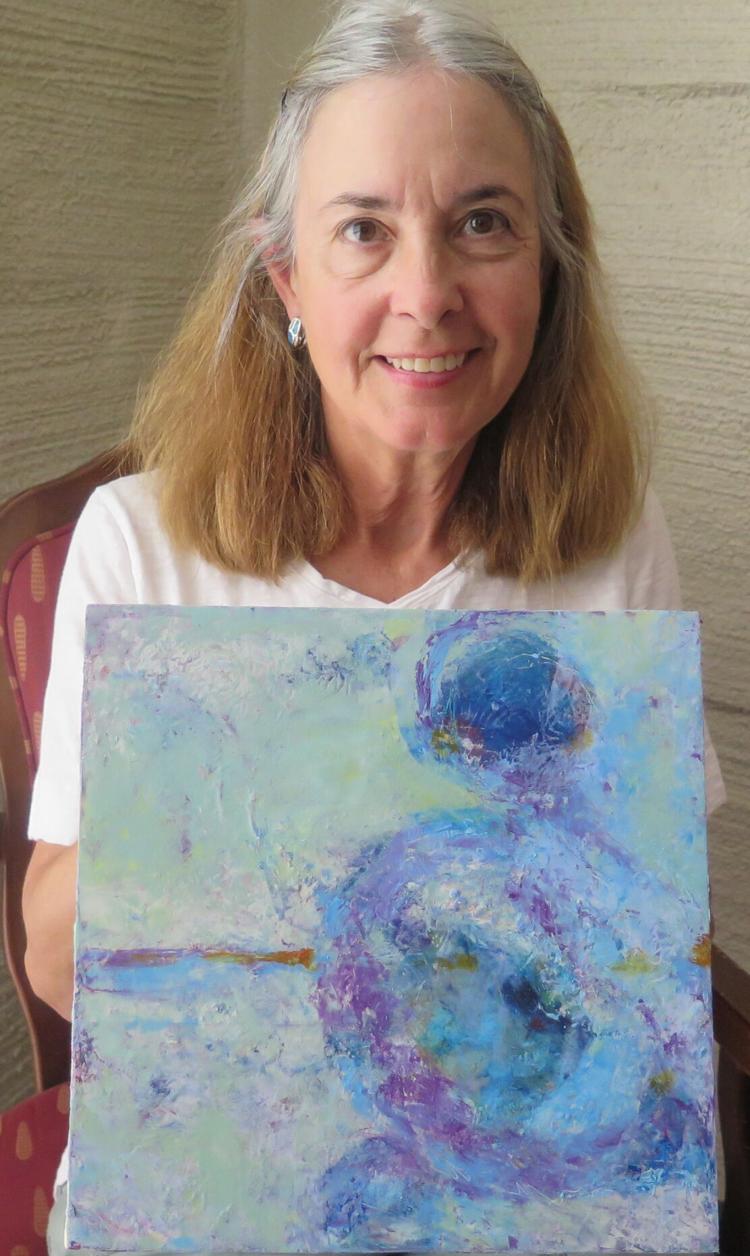 "Although I only used four colors plus white for the final layer, there are many colors beneath, adding some mystery and a sense of depth," Holland explained.