Residents who are accustomed to an eclectic variety of entertainment at the Community Performance and Art Center can once again anticipate a full season of entertainment when October arrives.
As the usual long, hot summer continues now, a variety of good close-to-home entertainment will be welcomed back this autumn — and more this year than ever.
"We look forward to getting back to serving the public through the arts in a safe and systematic way. The arts have never been more important for our community than they are now," said Chris Ashcraft, CPAC's executive director
On Saturday night, Oct. 17, Green Valley's Bavarian Brass Band will fill the CPAC stage at 7 p.m. to celebrate Oktoberfest indoors with a repertoire of energetic polkas, waltzes, marches and folksongs, along with exceptional singing and yodeling by local vocalist Tamara Kahrimanis.
"We're a group of 15 players, including all brass band instruments augmented with accordions, clarinets and a trap drummer. We play lots of traditional Oktoberfest music including 'Beer Barrel Polka' and 'Pennsylvania Polka' and waltzes 'Edelweiss' and 'Die Schonste Rose,' " said Lance Hoopes who has been leading the band for the past five years.
Tickets are $20 in advance and $25 at the door. In true Oktoberfest style, present your ticket at the bar for a free drink of German beer or your choice of other beverages.
Plan on a free, outdoor and most enjoyable concert on Thursday, Oct. 22, at 4:30 p.m. by Maestro John Snavely and the Green Valley Concert Band. They will pay tribute to and thank the White Elephant for grants and also thank the staff and volunteers for their unwavering and generous community support.
"I'm programming uplifting music that we all need after these difficult times," Snavely promised.
The concert — "Musical Adventure: Movies and Broadway" — will include long-lasting favorites from "Oklahoma," including "People Will Say We're in Love," "The Surrey with the Fringe on Top," "I Cain't Say No" and other familiar tunes.
Snavely and band members will end the concert with lively music from "The Music Man," including "Seventy-Six Trombones" and "Lida Rose," as well as "Once in Love with Amy" from "Where's Charley?"
You'll need a ticket for this free concert. They're available at performingartscenter.org by clicking on "Buy tickets here," which includes tickets to the free show, or by calling 520-399-1750.
Six performances of Neil Simon's delightful play "The Good Doctor" will entertain audiences with humor and drama, paying tribute to Russian playwright and short-story author Anton Chekhov.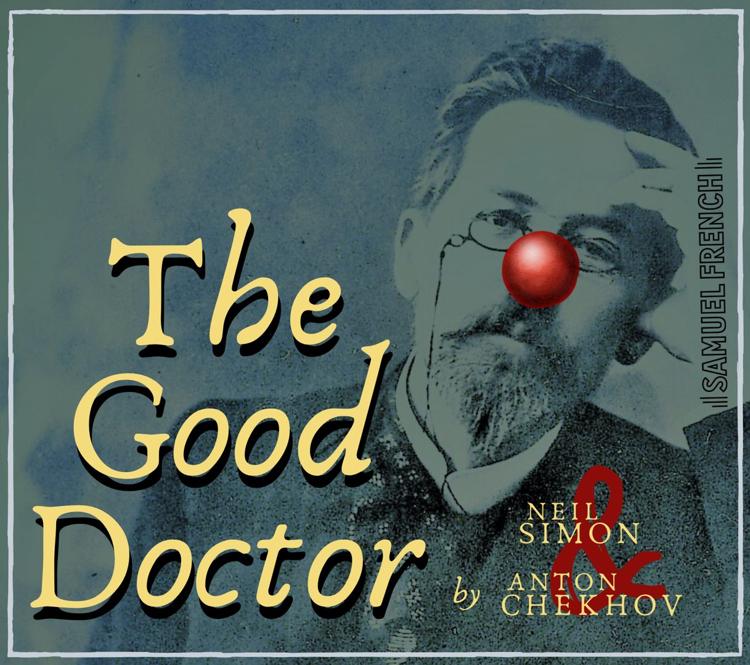 "The Good Doctor exposes the ridiculous, tender, outlandish, ludicrous, innocent and weird frailties of human beings," said director Regina Ford. "The play is series of vignettes with the role of the writer (Chekhov) narrating the story. Each scene tells its own story, but the behavior of the characters and the resolutions of the stories are not typical or predictable as Simon adds his incredible wit throughout."
The play debuted on Broadway in 1973 and has been entertaining audiences for nearly 50 years.
Performances are at 7 p.m. on Friday and Saturday, Oct. 30-31 and Nov. 6-7, plus two afternoon shows on Sunday, Nov. 1 and 8 at 3 p.m.
Tickets are $20 in advance and $25 at the door.