What better time to engage with the roots of Christian faith than the days before Easter, I thought. I could write five pages and do a weekend retreat on this book; it might engage you or enrage you — possibly both. I knew, with Kidd, I wasn't going to get a fundamentalist approach; if you come from that background, like me, you'll find plenty of triggers, in addition to a meticulously researched, brilliantly imagined adventure story.
It's soon evident that The Book of Longings could be the title of a scroll found in a cave: Ana, the main character, is the privileged daughter of the head assistant of Herod Antipas. He's allowed his daughter to read and write; she has all the skills of a scribe. She also has mystical experiences and a hunger for God. She becomes a woman at 14 and loses her favored child status. She's betrothed to a friend of her father, inspected in a public market. That horrible day, she has an encounter with Jesus. Their eyes meet across the crowd — you know how that part of the story goes.
The Jesus that Ana encounters is a human Jesus, a carpenter and odd-jobber struggling to support his family after his father Joseph's death. She doesn't know if she'll ever see him again, but it's love at first sight. Ana has an older, adopted brother; his name is Judas, and he's an agitator, a man fighting against Roman rule. Ana, Judas, and Jesus intersect, and Jesus does marry Ana. These are the years before the Baptist, before the dove.
The plot is contrived, but masterfully so. Many Bible parables are woven throughout this book, with the rest of Jesus' story. It made me check my Nag Hammadi & encyclopedia of religious history, too.
Here are some of the themes: women in religion and history; spirit of the law and letter of the law; privilege and poverty; social justice versus status quo. In the relationship between Ana and Jesus there are echoes of Heloise and Abelard, Romeo and Juliet, Clare and Francis. In the end, the most shocking thing about this book is that it is the book of Ana, and not the book of Jesus. Nevertheless, it was a good preparation for Easter, for it celebrates the ever-present God of Love and Wisdom.
Atria/Emily Bestler Books
Scot Harvath returns in the newest thriller from #1 New York Times bestselling author Thor, number 19 in the series. Coming off of the previous book "Backlash," Harvath is a broken man. Having lost the love of his life, his wife Lara, his mentor Reed Carlton, and a close friend, the Scot readers once knew is no longer present when this latest novel begins.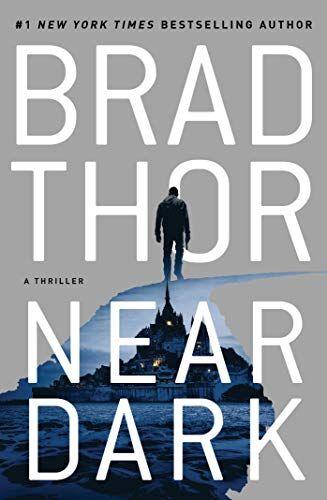 After bouncing around various vacation spots, two thugs in a bar pick a fight with the former Navy SEAL turned counterterrorism operative. For his part, Harvath wants only to drink cheap whiskey — because it soothes the emotional pain he's endured over the last several years — and to be left alone. From the ultimate apex predator to wounded lone wolf, he's cut himself off from The Carlton Group and is bordering on full-blown alcoholism. Even his once well-conditioned body has deteriorated some, with his outward appearance beginning to more closely resemble what he's feeling inside.
Half-drunk and fed up, Harvath takes the two goons outside to teach them a lesson, only to realize the whole thing was a setup. Waiting for him is a professional assassin all too eager to put a bullet between his eyes. Scot survives, due to the help from his former colleagues who dispatch the killer and pull Scot back into the fold to make him aware of a contract someone's placed on the dark internet web and fed out through a network of assassins.
Someone with serious hate and a wish for revenge has placed a $100 million bounty on Harvath's head, and nobody from The Carlton Group or CIA knows who the mystery character is or why they've gone to such extreme measures. To make matters worse, the contract is open; the first killer to finish the job gets the cash, creating a race to see who can deliver Harvath's demise first.
Harvath goes on offense, taking matters into his own hands and flipping the script on the people pursuing him. But with the clock rapidly ticking down, all bets are off as he sets out to dodge waves of assassins long enough to figure out who wants him dead. This time, there isn't any guarantee he will walk away when the dust finally settles.
For longtime fans especially, "Near Dark" is great because of Thor's ability to capture a different side of Harvath than usual. He's thinner, miserable, and suffering like never before, and readers will feel his torment and heartache from the first page on.
There are the usual cast of characters such as Nicholas "the Troll" and his dogs, Argos and Draco, and a new intriguing character, the beautiful Norwegian intelligence operative Sølvi Kolstad. Just as smart, just as deadly, and just as determined, she not only has the skills, but also the broken, troubled past to match Harvath's own.
This page-turner will draw readers in to see what is on the next page and chapter. It may be a single seating read for some. All nighter, anyone?
"Lost and Found: The True
Story of Jaycee Lee Dugard"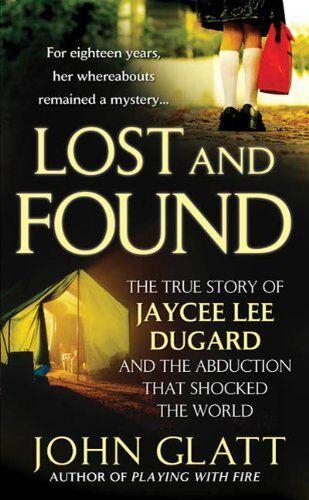 It was a little after eight o'clock in the morning, and all had been made ready. They'd watched her — knew her route to the bus stop. It was time. The shabby gray Ford sedan approached slowly. Then suddenly the driver turned the wheel and cut her off. The diminutive, 11-year-old child screamed in terror as a woman threw open the door, grabbed her and pushed her to the floor while the driver hit the accelerator and sped off.
After 18 years, countless tips leading nowhere and the collapse of her parents' marriage, Jaycee Dugard was found and returned to her family in 2009. But with two beautiful little girls of her own, fathered by her captor, the adjustment back to "normal" life was complicated by emotions of guilt and misguided love.
The author gives great detail into the life of Phillip Garrido leading up to the abduction of Jaycee, allowing the reader to "see" into the mind of a sick, sexual predator. He also sheds light on the numerous lapses by law enforcement which ultimately contributed to Jaycee's continued captivity; and, in the end, he helps the reader understand some of the challenges of reuniting with loved ones after such an extended and traumatic absence.
Though a bit more clinical, I would imagine, than Jaycee's own writings about her experience, the book, for me, evoked strong emotions and was an engrossing and informative read.
"Beartown" is an exciting story of a small town in Sweden absorbed in their junior hockey club to the exclusion of all other civic experiences. The youngsters on the team have achieved a pinnacle of readiness for the regional championship and are treated as the most important citizens in town.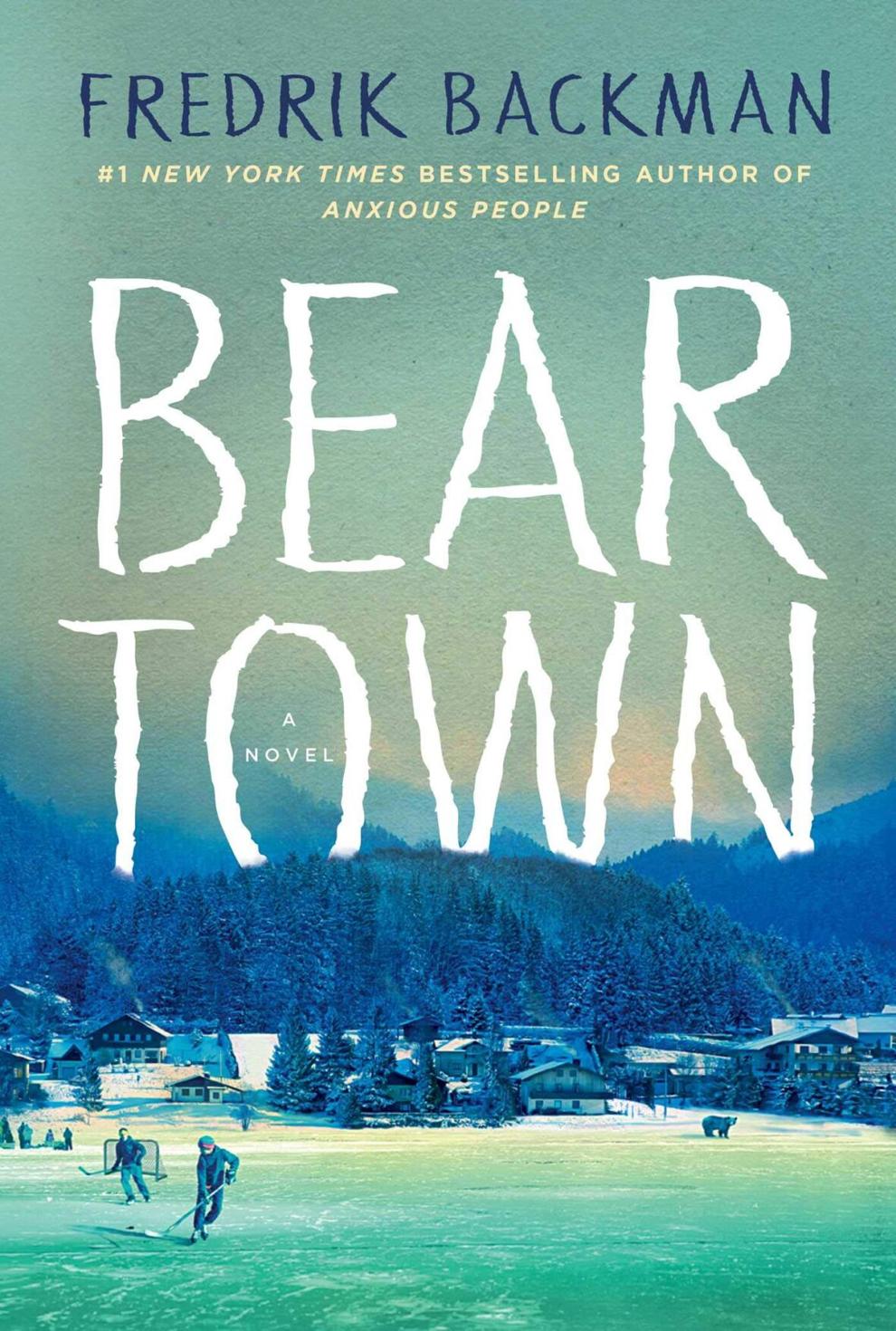 Although the team is an amateur organization for boys from elementary to high school age, it is organized and managed as if it were a professional hockey organization. The boys themselves are fiercely competitive and ready to win the championship. The longtime coach who brought them to this point is about to be replaced by a younger coach who played professional hockey in Canada. As the adults prepare for great things from the youngsters, the boys behave as one might expect teenagers who have been idolized by the community.
Players are rude to their teachers and bully younger students while teachers look the other way rather than punish these boorish young men. They fear the wrath of parents and the community were they to discipline the boys and affect their high morale or challenge their eligibility to play.
This all occurs with a background of maturing friendships among boys on and off the team as well as girls who, while ineligible to play, are expected to support and idolize their contemporaries who are on the team.
The most searing passages of the book describe a party at which Kevin, the team's star, rapes Maya, the 15-year-old daughter of one of his coaches. With the help of younger player who witnessed the sordid end of the scene, the young woman is freed and goes home feeling her life has been destroyed. Remarkably, she musters the courage to tell her parents and is taken to the police station to report the event. Sadly, she becomes the villain in the eyes of the community.
The last third of the book deals with the aftermath of this tragic event and its impact on the young men of the team, their parents, and the entire community. The boys play an exciting championship game without Kevin. As Maya tries to put her life together, she learns trap shooting from a girlfriend who teaches her to use a shotgun.
The novel addresses a wide range of issues from the sexualization of sports to the development of young minds in the face of the distraction and glamour of sports. While Backman provides no answers, his story stimulates thoughtful consideration of these issues.
Arizona National Scenic Trail"
Get ready to don your hiking boots, fill your backpack, and head out with confidence on some of the best, most scenic portions of the wonderfully diverse, 800-mile Arizona Trail. Thanks to author Sirena Rana's new book, you'll be prepared with in-depth route descriptions, detailed maps, facts about the trail's history and geography, and much more.
Rana, a former Chicago resident who made Tucson her home in 1994, has hiked the entire trail twice. I particularly like her recommended hikes, which include the easiest and hardest hikes, flat hikes and steep hikes, best hikes by season, best hikes for wildflowers, geology, history … and the list goes on!
She also spells out what to take, how to leave no trace, desert hiking tips and tricks, and also includes hiker-friendly "Gateway Communities" that offer the essentials of lodging, supplies, meals and beverages.
Delving into any of the 30 Arizona hikes in this book— presented from south to north — will have you prepared with an advisory, overview, trail routes and interesting history. It's a great resource for both casual and experienced hikers.
Michael Connelly is back with his favorite criminal defense attorney, Mickey Haller, whose office is a Lincoln Town Car. He travels the streets of Los Angeles, helping those in need. Haller has quite the reputation in his profession, though he is sure to have made some enemies along the way.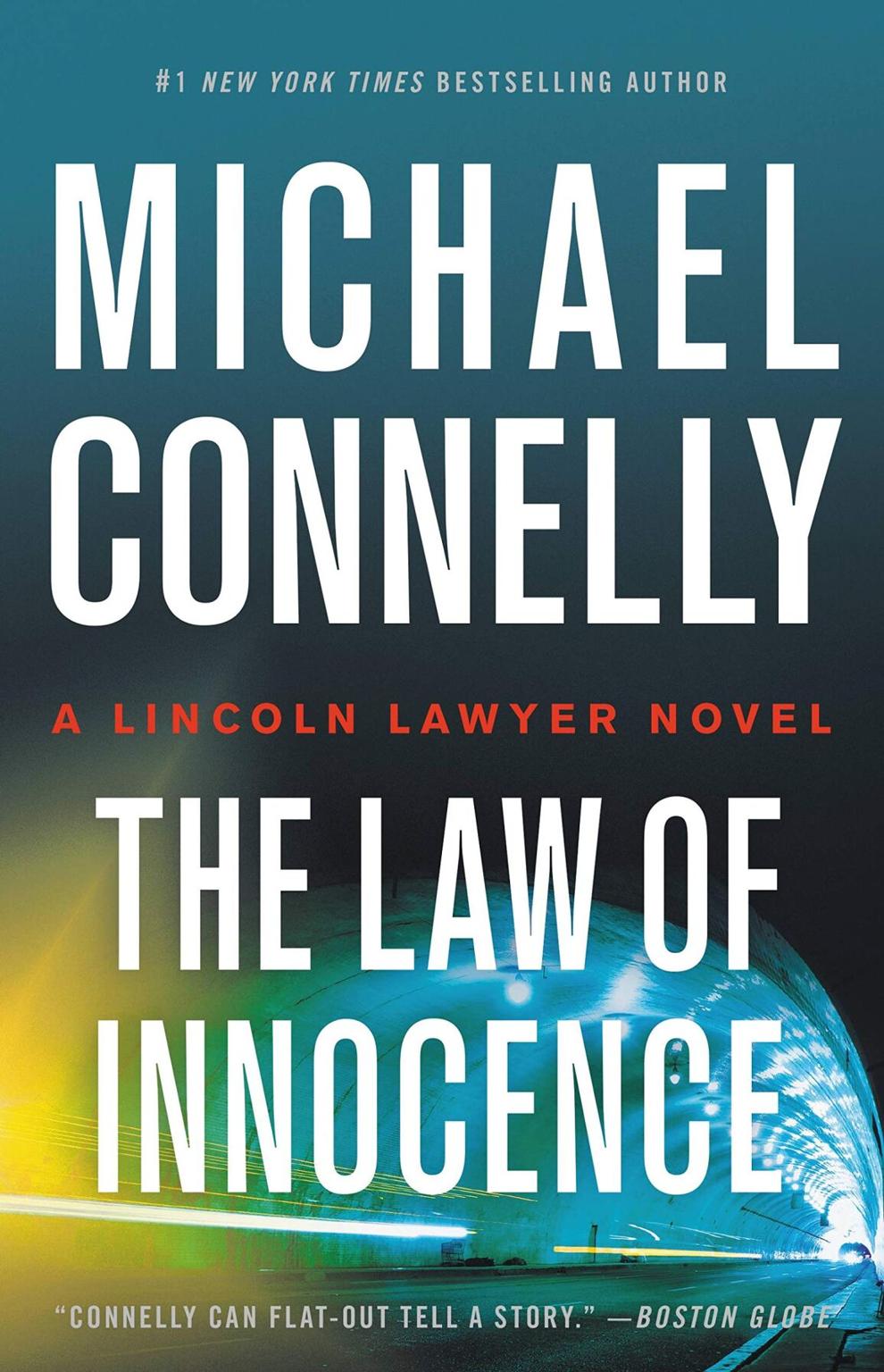 Haller is pulled over by a Los Angeles police officer stating that a rear license plate is missing. However, the officer finds the body of a client of Haller's in the trunk. The man has been shot several times, leaving a hole in the trunk floor where blood from the body is dripping to the ground. Haller is charged with murder and can't make the exorbitant $5 million bail slapped on him by a vindictive judge.
Disregarding the adage that "a man who is his own lawyer has a fool for client," Haller elects to defend himself and must strategize to build his defense from his jail cell in the Twin Towers Correctional Center in downtown Los Angeles. In these surroundings, he is constantly looking over his shoulder; as an officer of the court he is an instant target. He must hire another inmate for "protection."
Mickey knows he's been framed. Now, with the help of his trusted team, including his half-brother, recently retired detective Harry Bosch (another of Michael Connelly's unique characters), he has to determine who has plotted to destroy his life and why. Then he must go before a judge and jury to prove his innocence.
The prosecutor and members of the LAPD make Mickey's defense extremely difficult. Seemingly, they are determined to send him to prison for life. In his highest stakes case yet, Haller fights for his life and shows why he is a worthy lawyer for others who seek his help.
The Supreme Court's Fifty-Year Battle
For A More Unjust America"
The members of the Supreme Court are hardly worthy of being called "Justices." It is not their function to seek justice but to interpret and defend the Constitution. The writers of the Constitution were older white male property owners, much of that property consisting of slaves. Despite the 1791 Bill of Rights and later amendments, Supreme Court decisions have primarily defended property rights, especially corporate rights, rather than human rights.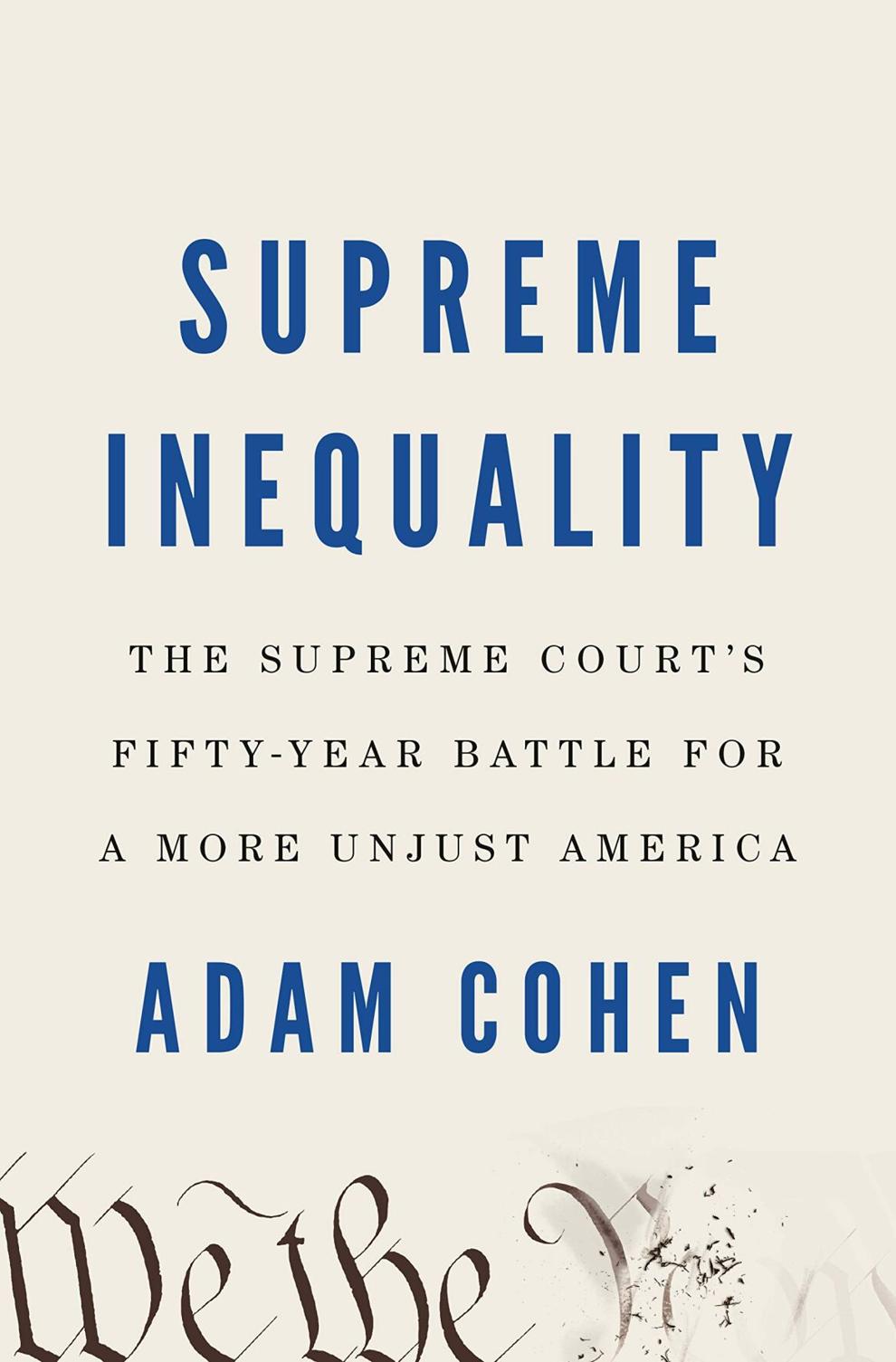 With the exception of the Warren Court famous for its unanimous 1954 Brown v. Board of Education ruling designed to get rid of segregated schools and other Warren Court rulings in favor of social justice, the court has consistently come down on the side of millionaires, big businesses and polluters. Ironically, Earl Warren was appointed by President Eisenhower who, when asked what had been his biggest mistake as president, said, "The appointment of that S.O.B. Earl Warren." Today with a decidedly conservative Court, there is some talk of "packing the Court" as the Constitution does not define how many members it should have. Roosevelt threatened to do that if the court tried to interfere with his public works projects or his social security initiative.
Following the Warren Court, Nixon became president and quickly manipulated the composition of the court into being so strongly conservative that it was named the "Nixon Court." It is quite likely that today's court may be remembered not as the "Robert's Court" but as the "Trump Court." Biden's record while in the Senate does not signal any dramatic changes even if he decided to attempt increasing court numbers.
Much of what the Warren Court achieved has been hollowed out by later events. Schools today in the north are more segregated than they were prior to 1954. Court-appointed attorneys for those who cannot afford legal assistance are likely to convince anyone arrested, even if innocent, to plea bargain his way out of jail rather than risk a trial which could involve months or years in jail before even being able to get a trial.
The Ledbetter v. Goodyear Tire and Rubber Company decision led Obama to push a correction to this unjust decision into being the first law he signed as president. But since then the court has dismissed class action suits and upheld arbitration mandates that severely restrict individual chances of getting justice in today's environment.
Cohen's book is a very readable perspective on why our justice system, under our present constitution, is not going to provide the justice most Americans have been taught that it will. A key question remains: what was the intention of the nation's Founders? If it was not to protect human rights, it was not about justice.
Most popular books at Joyner-Green Valley Library for the month:
"The Sentinel," by Lee Child
"Missing and Endangered, a Brady novel," by Judith A. Jance
"Dark Sky: a Joe Pickett novel," by C. J. Box
"Daylight," by David Baldacci
"Three Women Disappear," by James Patterson
"The Law of Innocence, a novel," by Michael Connelly
"Serpentine: an Alex Delaware novel," by Jonathan Kellerman
"The Coast-to-Coast Murders," by James Patterson
"Hush-hush: A Stone Barrington novel," by Stuart Woods
"NYPD Red 6," by James Patterson