Lake Union Publishing Company
This book, not for the faint of heart, is filled with intrigue, glory, sadness, horror, love, devotion and more. It is based on the true story of a forgotten Italian hero, a triumphant, epic tale of one young man's incredible courage and resilience during one of history's darkest hours.
Pino Lella wants nothing to do with the war or the Nazis. He's a normal Italian teenager — obsessed with music, food, and girls — but his days of innocence are numbered. When his family home in Milan is destroyed by Allied bombs, Pino joins an underground railroad helping desperate people escape over the Italian Alps. He is under the guidance of a Catholic priest who operates an Alpine boys school, used as an escape route for Jews, downed allied air crews and the like. During his "school" time in the Alps, Pino encounters a soon-to-be famous auto racer who teaches him to drive as a "racer."
In an attempt to protect him, Pino's parents insist he enlist as a German soldier in the occupied territory of Northern Italy. They believe this will keep him out of combat. However, after Pino is injured, he is recruited to become the personal driver for one of Adolf Hitler's top generals in Italy, Hans Leyers, one of the Third Reich's most mysterious and powerful commanders. Now, Pino's driving skills do not go unnoticed.
The assignment provides Pino the opportunity to spy for the Allies inside the German High Command. Secret information is forwarded to the Allies through a hidden short wave radio. In the meantime, Pino meets the love of his life, Anna, a widow six years his senior. She will be in his heart forever.
This book came to be when the author, drawing on his background as an investigative journalist, met with Lella in 2006 in Italy and visited every major scene found in the book. To corroborate Pino's story, Sullivan interviewed surviving eyewitnesses and descendants and friends of those long gone. He visited with Holocaust historians in Milan, Italian Catholic priests, and members of the Italian partisan resistance. He skied and climbed the Alps to better understand the escape routes. He consulted with historians in Italy, Germany, the United States and the United Kingdom as well as with staff at Yad Vashem, Israel's main Holocaust and remembrance education center.
Readers who enjoyed "All The Lights We Cannot See," "The Nightingale" and "Unbroken" won't want to miss this story.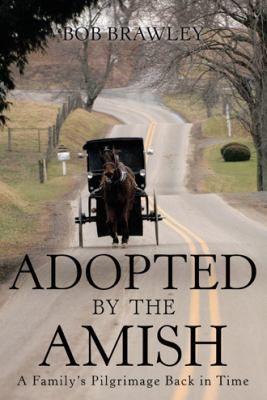 Who at some point in their life hasn't experienced employment woes, marriage struggles, and a yearning for a more fulfilling way of life? Bob Brawley certainly did and, with his wife, stepson and brother-in-law, traded in his 20th century lifestyle to reside for a time amongst the Old Order Amish in Missouri. Make that minus electricity, TV, phones or automobiles!
In "Adopted by the Amish: A Family's Pilgrimage Back in Time," this current Arizona resident shares his extraordinary story of meeting a family from a small Amish community and quickly becoming intrigued by their quaint lifestyle of farming, home gardening, relying on horse-drawn buggies for transport, and dressing in old-fashioned attire. Being accepted into the community, and learning to make their own modest clothing, purchase and train a horse, and grow, harvest and preserve their own food, the Brawley family discovers for a time a fulfilling lifestyle with neighbors who help and depend upon one another in a close-knit, old-fashioned society.
Sponsored by a friendly, helpful Amish couple, Bob and his wife Shelly bring new life into an old farmhouse, attend the local church gatherings, learn to milk a cow and much more. Bob is thrilled to join in a neighbor's barn raising, and will always remember a competitive streak in some of the Amish men when it comes to wrestling prowess and horse racing.
But life too soon takes another turn when health issues, aging family members in the outside world, and living arrangements change, prompting the Brawleys to return to "modern" life in another state.
Years later, he reflects: "The changes that occurred as result of living with the Amish have had an everlasting impact on life. I often find myself looking at the world through 'Amish eyes,' remembering how simple and innocent the world was back then, and how protected and secure I felt.
"Even now, I miss my Amish family, and find myself longing for the days when I got caught playing my stereo, winding up in an overturned porta-potty in small town America, racing Eli in our horse-drawn buggy over a bumpy rural dirt lane, helping a family raise a barn …"
This heartfelt story of a simpler way of life is one readers are sure to remember.
"The Coddling of the American Mind"
By Greg Lukianoff and Jonathan Haidt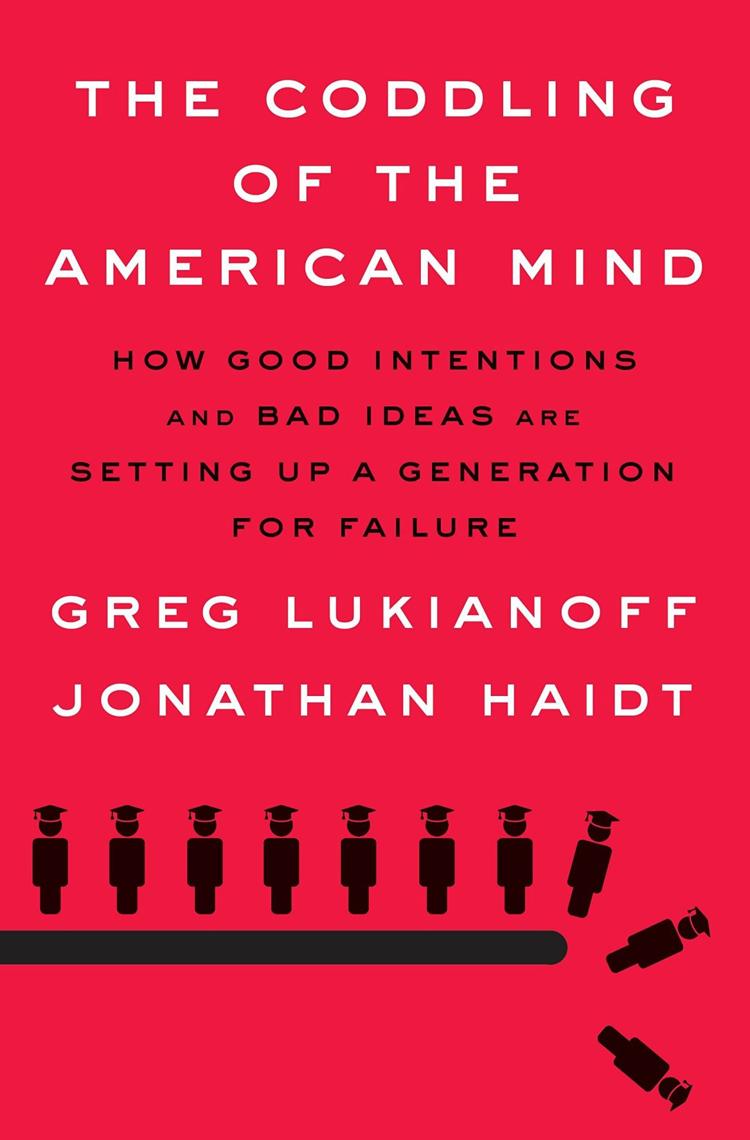 We who lived through the 1960s saw some dramatic changes in society. Recently the tumult has outdistanced that of the '60s by miles. Given this change, the authors of "Coddling" begin by asserting it is natural that we strive to protect our youth from its adverse effects. Unfortunately, this has led to overprotection in many cases and works to the disadvantage of our youngsters and drives our education system off track.
Haidt and Lukianoff argue this overprotection of youth evolves from three "untruths." The first of these is the conviction that young people are fragile and need protection. While true to a degree, the young are much tougher than this and don't need many of the protections we impose.
A second untruth is more controversial. They argue that we teach young people to always trust their feelings and this leads in many cases to an inability to deal with controversy and new ideas. They make a very strong case, but many would argue that experience leads to emotions to which we need to pay attention. Finding the right balance is perhaps the issue.
"Life is a battle between good people and evil people" is their third untruth. This is a particularly timely issue as we are torn by the tribalism of our political parties. The authors argue that we must teach young people that opinions contrary to our own don't imply evil intent.
Our higher education system, in response to these "untruths," seems to have lost track of its ultimate mission: to find the truth and impart it to the student. The book describes some examples of our finest colleges and universities losing track of this mission while dealing with these coddled students.
Lukianoff and Haidt, having described this dire situation, end on a positive note suggesting steps for parents, educators and those of us who believe in the future of this great nation.
Escape on the Astral Express"
Hektor Birken, his mother and older brother emerged with caution from the cellar where they'd taken refuge from the bombs. Since the attack on Pearl Harbor, their hometown of Essen, Germany — with its ammunition-producing industries — had become a frequent target. Along with others who'd come out from their hiding places, the Birkens were horrified to behold the charred remains of their neighbors laid out on the city sidewalks.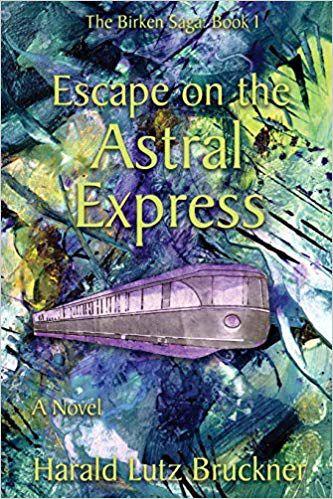 With schools now closed for the duration of the war, it was local government's plan to send the children out of the country to be housed in large camps for displaced young people from all over Germany. Helena was determined not to let that happen. For guidance, she called her husband who was hospitalized, recuperating from war wounds. He suggested the boys go stay with his roommate's wife in a tiny village near Freiburg, Germany.
Arrangements were made; and while Helena remained to run the small meat market and grocery that was their livelihood, the boys, ages 11 and 9, boarded the Astral Express train that would take them 500 kilometers south to live out the war's duration with a total stranger.
"Escape on the Astral Express" — first of the three-book series The Birken Saga — traces the life of Hektor Birken during his early years in war-torn Germany and continues through adulthood in the second and third books titled "A Wanderer on the Earth" and "The Born-Again Phoenix."
This fictionalized trilogy of the author's life is an honest unveiling of the horrors of the Nazi regime as seen through the eyes of the German people. It is, at its core, a tale of one young man's "escape" to the New World, chronicling his successes and failures — both in career choices and personal relationships — on a life-long journey to maturity and contentment.
"Qualityland" is both a good sci-fi story and an extended joke. The author takes the everyday situation of receiving something you didn't order and don't want through the typical absurdities. In the process he shows society has gone beyond the Peter Principle and Murphy's Law into Peter's Problem. With its near-future setting, it reads like a cross between Douglas Adams and a Monty Python script.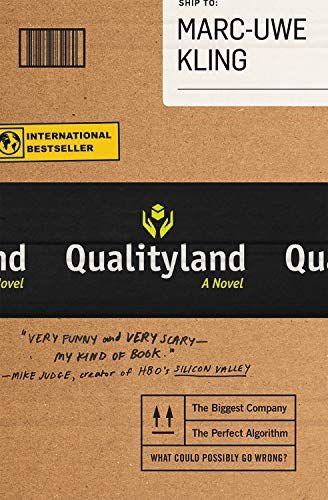 In Peter's country, Qualityland, everything is great. The status quo is always great, even if it changes often. Algorithms decide everything, from jobs to relationships to diet to social status. It's all so great. And most things are automatic. In fact, TheShop sends you things before you know you want them, and charges you accordingly. One day Peter receives something from TheShop that he absolutely does NOT want, and he attempts to return it. But that calls Qualityland's greatness into question, being not so great. Bureaucracy and frustration ensue.
It's a satire of modernity bringing to mind Jonathan Swift's "A Modest Proposal" from the 18th century, and Karel Capek's play "RUR" from the early 20th; it's a "cri de couer" for the everyman of the 21st Century — all without preaching. The most interesting and gratifying thing about the book is that, like those other literary works, this is not about America. It's a scathing indictment of (insert name of "First World" country here). We're all alike. Kling skewers capitalism, colonialism, tribalism and most other-isms out there with an even touch, highlighting human foibles. We really are all alike.
The translation has given just the right touch of exasperation to elicit humor over tragedy as Peter tries to assert his individuality in a world gone mad with conformity and consumption, and the end result is thoughtful laughter (or facepalm) instead of tears. Highly recommended.
By Marcia and Thomas Mitchell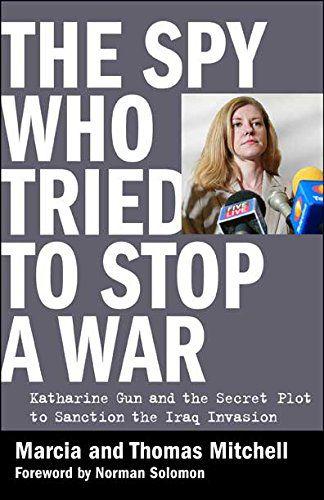 "THE SPY WHO TRIED TO STOP A WAR: Katharine Gun and the Secret Plot to Sanction the Iraq Invasion" is the background narrative for the documentary "Official Secrets." It's the story of a courageous whistleblower who was working as a Mandarin Chinese translator at the top British secret intelligence agency when an email from the NSA, America's top secret intelligence agency, caught her attention.
Gun recognized the message for what it was: an attempt to solicit British help in putting pressure on other countries to support a UN resolution to attack Iraq. When the Security Council did not pass the resolution, Bush and Blair declared war on Iraq without the desired UN support.
Hoping to get an anonymous message out before the war actually started, Gun leaked the email content, and the Observer British newspaper picked it up. No American newspaper did. In fact, the American media were trying to outdo each other in beating the drums to war. Or playing up the need to call french fries "american fries" because France did not support this preemptive strike against Saddam Hussein.
Sen. Joseph Biden, "the ranking Democrat on the Senate Foreign Relations Committee, wrote an op-ed piece for the Post, urging passage of the proposed, hotly debated UN resolution." Biden's position was popular in the United States. Blair's position was hugely unpopular in Britain. Gun realized if she simply reported her concern up through the chain of command, it would get lost in bureaucratic red tape. When it became apparent she might not be able to remain anonymous, she self-reported herself as the leaker.
This is the story of what happened, the story of the courage involved in daring to be a whistleblower. It raises the question of whether anyone who knows his or her company or government is breaking the law or putting the lives of others in danger and yet fails to take corrective action is complicit in the wrongful results. Just following orders was not considered an adequate defense during the Nuremberg hearings.
Journalist Martin Bright describes this book as "a morality tale for the 21st century." At what point does democracy fail if national security claims allow government leaders to protect lies behind their redactions which may be merely CYA coverups? Do all whistleblowers get it right? No. Does the public treat them well when they do? Ask Daniel Ellsberg.
"The Pioneers: The Heroic Story
of the Settlers Who Brought
This book is for readers who are interested in American history. They share in the fascination with the settling of the United States beyond the bounds of the Eastern states, including the original 13 colonies.
Pulitzer Prize-winning author and historian David McCullough rediscovers an important and dramatic chapter in the American story: the settling of the Northwest Territory. This was done by dauntless pioneers who overcame incredible hardships to build a community based on ideals that would come to define our country.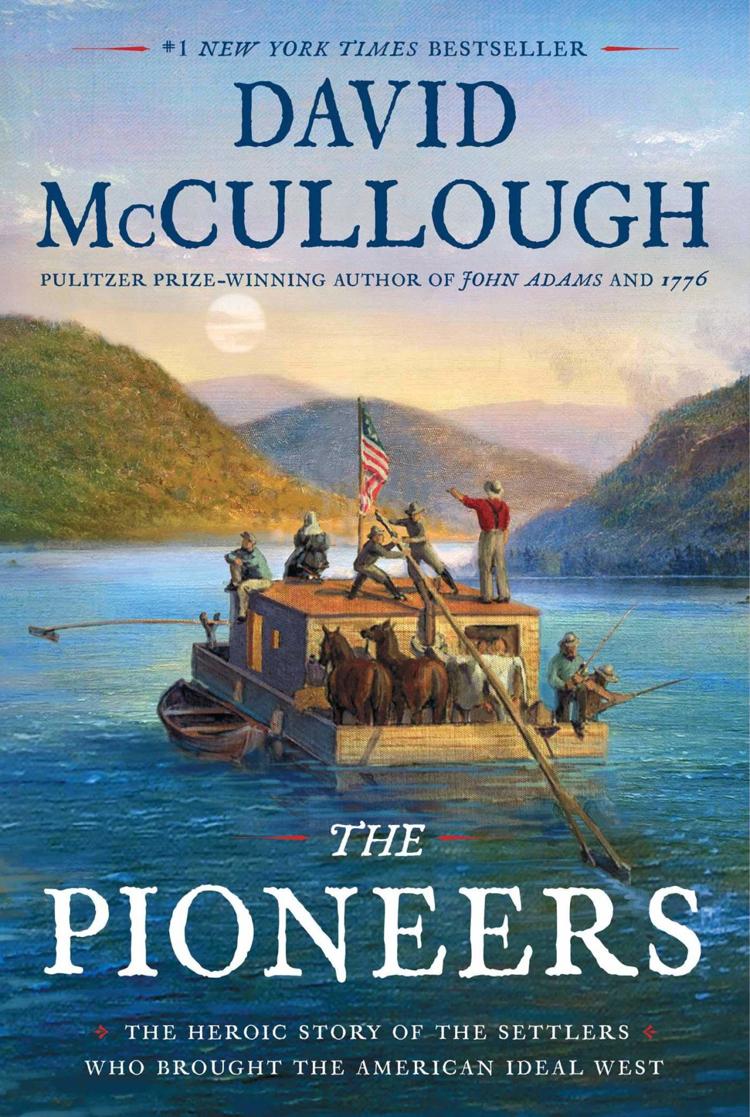 As part of the Treaty of Paris, in which Great Britain recognized the new United States of America, it ceded the land that comprised the huge Northwest Territory. It was a wilderness empire northwest of the Ohio River containing the future states of Ohio, Indiana, Illinois, Michigan and Wisconsin. Massachusetts minister Manasseh Cutler formed the Ohio Company of Associates. After acquiring land, the association sold shares to New Englanders for the settling of what became the state of Ohio. Cutler was instrumental in opening this vast territory for settlement. Included in the Northwest Ordinance were three remarkable conditions: freedom of religion, free universal education and, most importantly, the prohibition of slavery.
In 1788, the first group of pioneers set out from New England for the Northwest Territory under the leadership of Revolutionary War veteran Gen. Rufus Putnam. They settled in what is now Marietta on the banks of the Ohio River. During this historical time, Ohio University was founded in Athens where, after 200 years, the remaining main building is Cutler Hall.
There were five major characters: Manasseh Cutler and Rufus Putnam; Cutler's son Ephraim; and two other men, one a carpenter turned architect by the name of John Carpenter; the other a physician, Samuel Prescott Hildreth, who became a prominent pioneer in American science. They and their families created a town in a primeval wilderness, while coping with such frontier realities as floods, fires, wolves and bears, no roads or bridges, no guarantees of any sort, all the while negotiating a contentious and sometimes hostile relationship with the native people. Like so many of McCullough's subjects, they let no obstacle deter or defeat them.
Though I have enjoyed this and several other books by David McCullough, they tend to read like a historical text. His style is similar to James Michener in that regard.
• Come listen, read your own poetry or share a favorite poem during the Poet's Corner informal gathering on Monday, Feb. 10, and Thursday, Feb. 27, from 2:30 to 4:30 p.m. at the Joyner-Green Valley Library, 601 N. La Cañada Drive. All are welcome.
• Page Turner's Book Club will discuss "Educated," by Tara Westover, on Monday, Feb. 24, 2:30 to 4 p.m., at the library.
• Local Author Talk features "We are the Voice of the Grass: Interfaith Peace Activism in Northern Uganda," by David Hoekema, on Tuesday, Feb. 18, 2 to 3 p.m., at the library.
• The free First Friday Local Music Program, featuring acoustic folk, country, pop and jazz by guitarist Rusty Ford, is Feb. 7, at 1 p.m., at the library.
Most popular books at Pima County Public Library system for 2019:
"Becoming," by Michelle Obama
"Where the Crawdads Sing," by Delia Owens
"Past Tense," by Lee Child
"Dark Sacred Night," by Michael Connelly
"Wolf Pack: a Joe Pickett novel," by C.J. Box
"Long Road to Mercy," by David Baldacci
"The A List: An Ali Reynolds mystery," by Judith A. Jance
"The Reckoning," by John Grisham