"The Last Thing He Told Me"
Hannah, a woman in her midlife, maybe 40 or so, makes her living as an artistic wood carver. Having lived much of early life with her grandfather, eventually she marries Owen and adopts a settled life with him and Bailey, his 16-year-old daughter. But Bailey does almost everything she can to make Hannah's life miserable.
Then suddenly one day, her husband just disappears, leaving only a note delivered by one of his daughter's school mates. But, the note gives no clue or message of where, why, or how to contact him! Instead, it says simply, "Protect her!" The rest of the novel turns on the answers to the question "Protect her from what?"
Although the FBI grills Hannah, she can't give any clues to what happened to her husband. In fact, at this point, she begins to recognize that she knows almost nothing about him, his past or his whereabouts.
While the novel is advertised as a thrilling search, it lacked the mind twists and solutions and maybe even a few false leads to raise the tension. As I understand novels, a thriller novel needs a strong element of tension to invite the reader to stay up late reading, maybe taking the Kindle along on trips, or just gorge-reading until the eyeballs burn the next day. "The Last Thing He Told Me" gave me few of those rewards.
Still, I enjoyed the part of the novel when Bailey and Hannah came together, melding as a team and recognizing they had nothing more than each other, and bonding provided an immense gift for both.
For serious readers, those dedicated to reading literature carefully edited in the use of dialogue and grammar, this novel may prove a problem. Before being put on the market, it deserved a better, more careful editing.
On a scale of one to 10 for the story, I give Laura Dave's novel a six. But, on overall reading experience, it probably doesn't reach more than a four. Great concept, but too little attention to the rules of good writing.
"The Reading List: A Novel"
This book is bound to be a book club favorite for many years to come; I'm so glad I persisted. It took a while to get used to the structure of the book — it jumps around both in time and in the perspectives of different characters, all of whom are residents of a small area of England with a large immigrant community — and all of whom are connected through a reading list and a local library. The person hand-printing the reading list in the library in the book's prologue is a mystery — and we don't find out until the end who's leaving copies around town.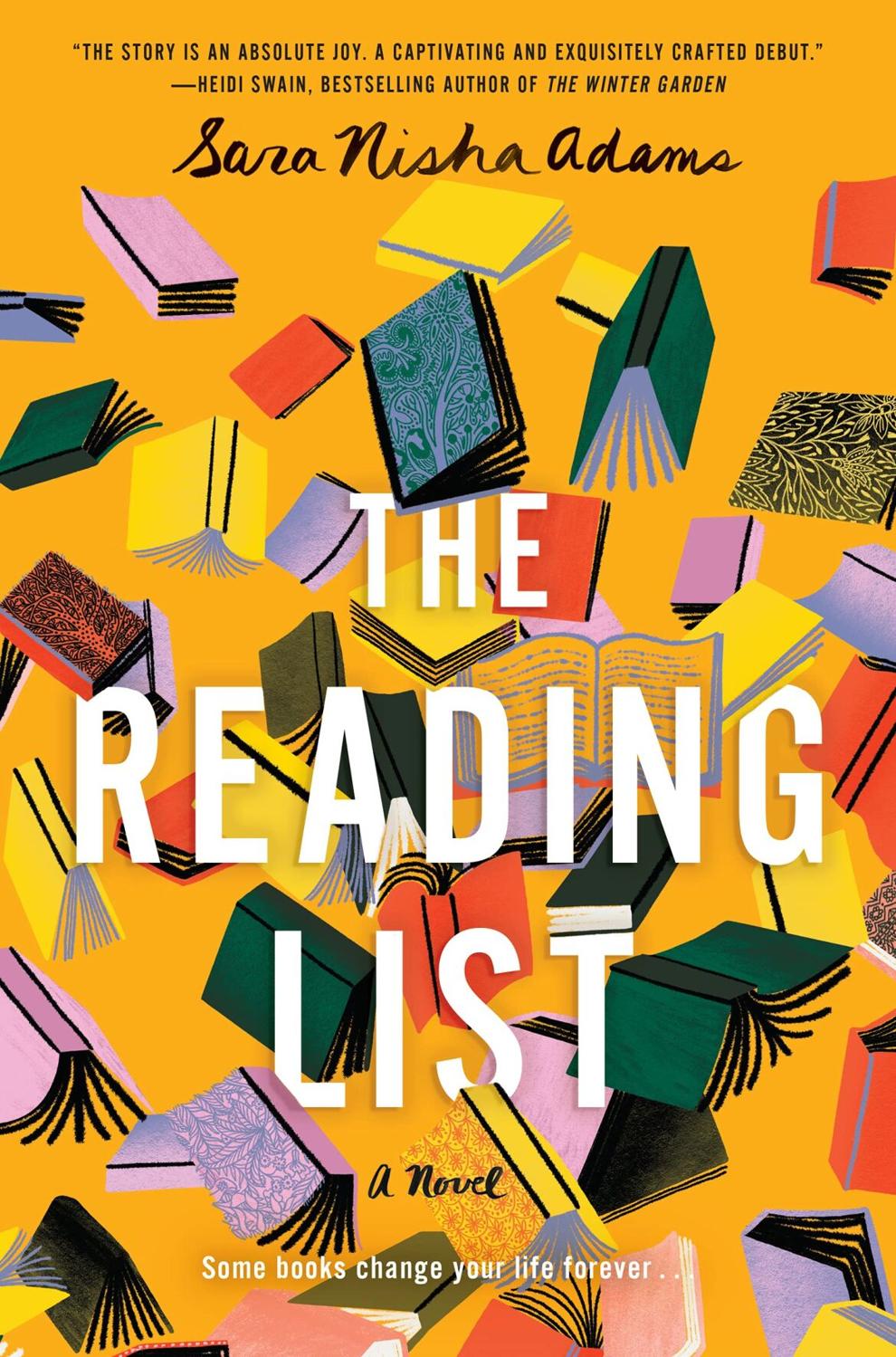 Chapter one, we meet Mukesh, a grandpa, two years later. The second chapter of the book has a bored young clerk being impatient with this older man who needs her help — not an uncommon scene in the stores of our neck of the desert. This young woman became one of my favorite characters — I grew to love them all. That's storytelling magic.
Most of us who read alot are all in for books about books, libraries, and bookstores, but in this one, half of the main characters are new to reading novels. "What is the point of stories, anyway?" is their question. This book is a good exploration of the answer: stories are to understand other people. Reading a book in common helps us grow closer, even as we discover that no one ever really reads the same book — it's always filtered through our personal experiences.
I imagine it's a different experience reading this book if you've read all the books on the reading list, but like the characters, I haven't; I've only read some of them. I've meant to read the rest, someday, and I'm more motivated now. But this book stands on its own merits, not just as an ad for reading.
The characters live on in your heart, as with all good novels — and make you ask the deep questions about life and death. When the bonds that hold us close to life are broken in grief and anger and despair, it's good to remember the impact of the kindness of strangers and neighbors: the fictional ones can bring hope and the actual ones can save lives.
Especially now, it's good to hold kindness in your heart.
In 1941 the war in Europe was not going well for Great Britain. Its bombing raids over Germany were sustaining serious losses of aircraft and crews. The Luftwaffe seemed to know when the raids were taking place and laid in wait, attacking the British bombers before they could accurately deliver their bomb loads. If continued at the current rate of losses, Nazi Germany would prevail. Prime Minister Winston Churchill was desperate for a positive solution to turn the tide of the war. And it would come from résistance fighters in Denmark.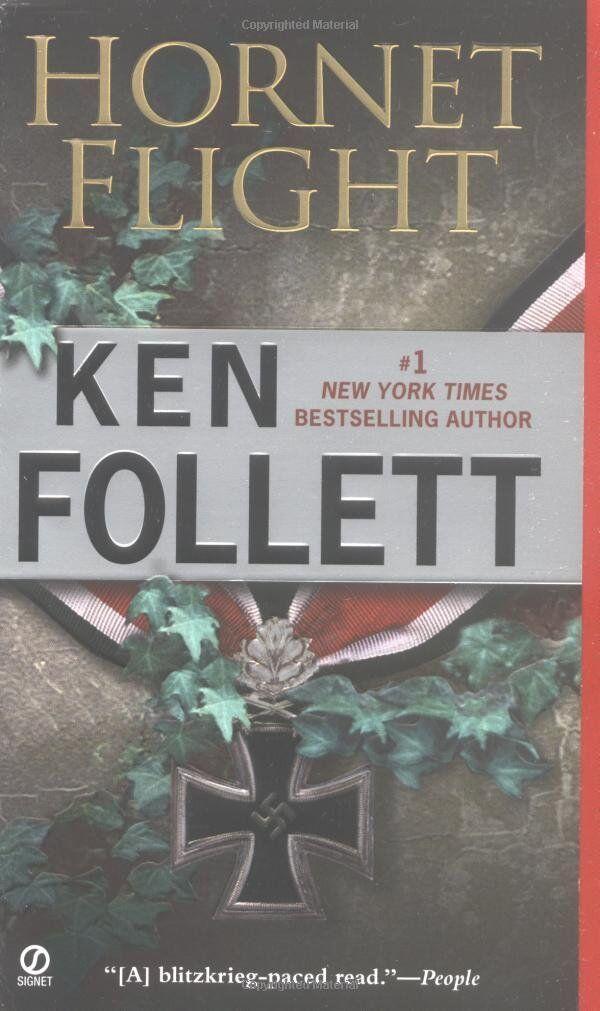 This is a fast-paced WWII thriller that centers on Harald Olufson, an industrious Danish youth of 18 who enjoyed tinkering with engines and other mechanical devices restoring them to operating conditions.
Harald's brother, Arne, is a flight officer in the Danish military service, allowed to continue under Nazi domination. Arne's fiancée, Hermia Mount, is a courageous member of the highly secret British M16 currently living in London. Their nemesis is Peter Fleming, Olufson's childhood friend who became their bitter enemy and is a police detective as well as a Nazi collaborator.
Olufson's father is a Evangelical Lutheran minister with his church on the remote Jutland Peninsula of Denmark. Near the family home, Harald has discovered a German military establishment: an advance radar station. From there the Germans were able to discover RAF bombers on their way to European targets, allowing the Luftwaffe fighter aircraft to intercept the bombers in advance of their mission.
Harald has taken on an extremely dangerous mission having a dramatic effect on the RAF's success on future bombing raids. He delivered sensitive photos of the ultra-secret German radar tower location to British military by flying a crippled old De Havilland Hornet Moth biplane across the North Sea, having had only one flying lesson. His co-pilot is Karen Duchwitz, the daughter of the wealthy property owner, where the aircraft had been stored then restored by Harald.
The action sequences are tense and riveting, with undercover police surveillances all across Denmark, police interrogations, dangerous flight sequences, and the deaths of some of the Danish resistance fighters.
"Hornet Flight" is a testimony to the bravery of ordinary citizens who fought back against Fascism and refused to back down in the face of overwhelming odds. For readers who enjoy tense, action-packed stories of ordinary people who perform extraordinary feats, this will be a good read. I give this book 3.5 stars out of four.
Young readers and their parents are sure to enjoy a colorful, inspiring and easy-to-read tale of a smart and determined youngster named Mason. On his way home from his elementary school, Mason knows better than to accept any of the gumdrops and lollipops that the strange, spaced-out peddler Zee I Bee is pushing.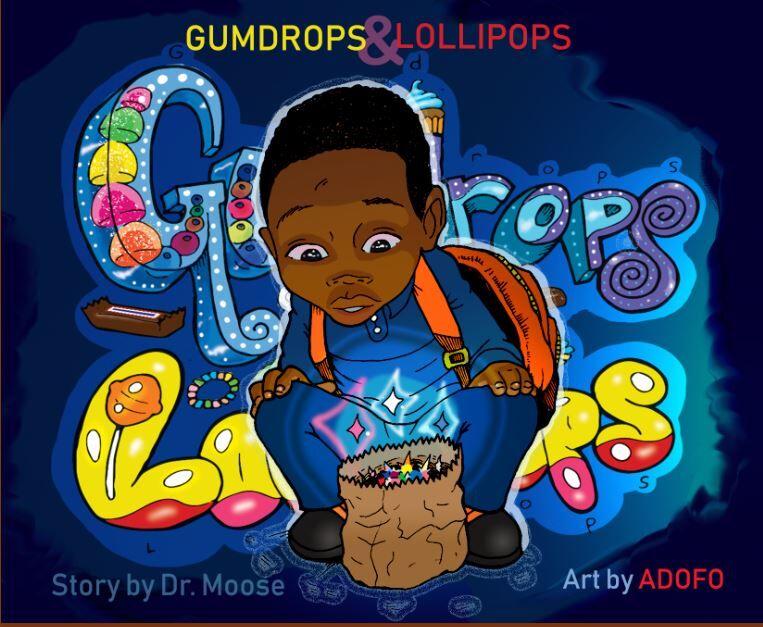 The delightful rhyming cadence of this short story makes it easy for youngsters to follow and for parent to read out loud. Equally well done are the richly colored art works by Adofo that depict crazy-eyed Zee I Bee with his various pills following Mason past the local store, the park, the bus ride home, and up the street toward the boy's home. The determined youngster stands strong the entire way, insisting he will have nothing to do with the so-called "candy" Zee I Bee is offering, and safely reaches his home and his mother's embrace.
Dr. Moose, aka Kalisha Eddington, describes herself as a purpose-driven author who travels between Missouri and Arizona helping others. Her book is designed to inspire assertiveness skills in children, who can follow along with the story as Mason shows confidence, knowledge, and strength to thwart the insistent Zee I Bee.
By Admiral William H. McRaven
I recently received an email that tore into our society as a bunch of silly people unable to accomplish anything worthwhile. China was "eating our lunch." Looking for another perspective, I opened a new book, "The Hero Code," by Admiral William H. McRaven. When I put it down a few hours later, I knew China would have a less than filling lunch.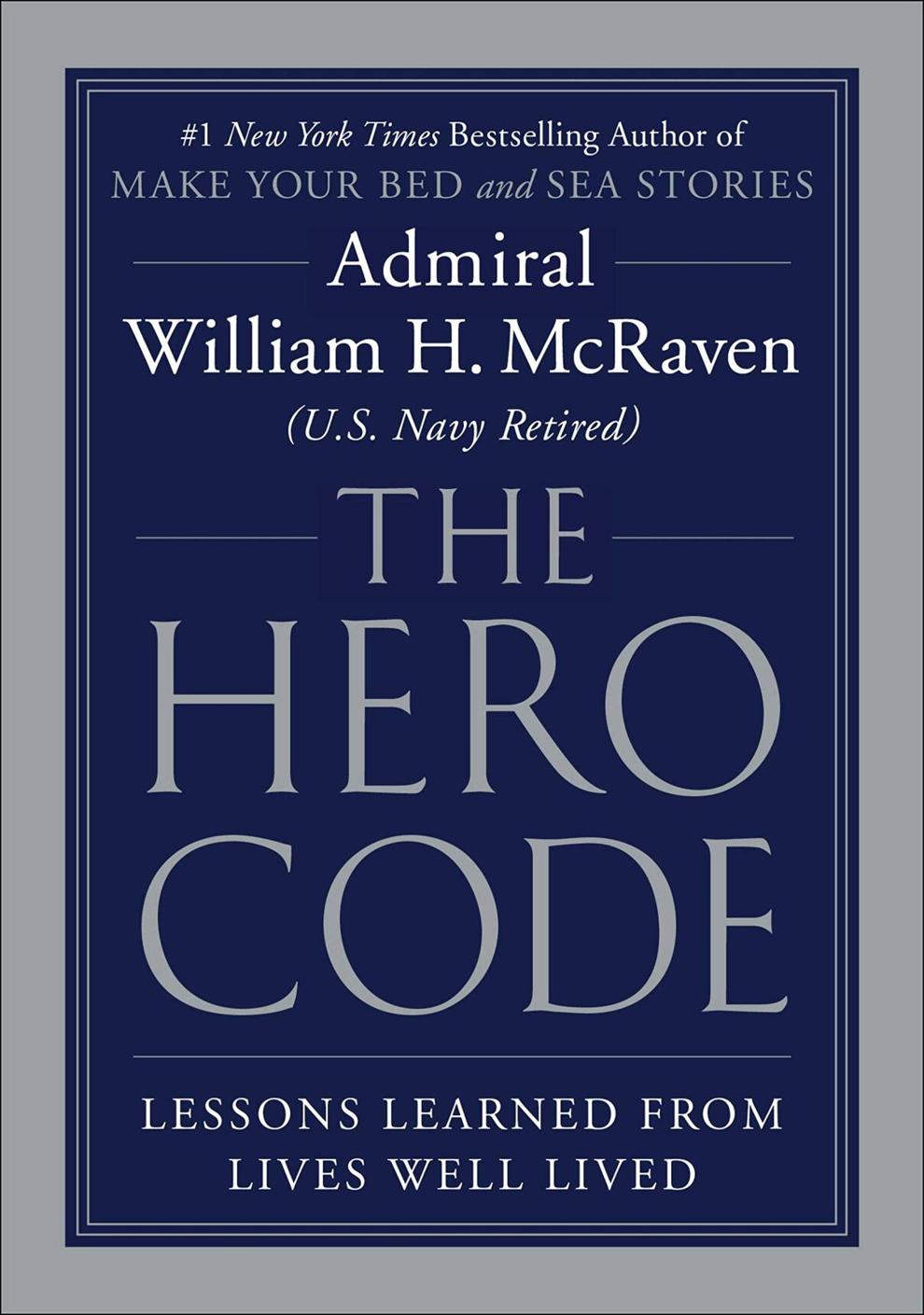 The Admiral, a trained SEAL who commanded the troops who brought justice to Osama Bin Laden, calls on his 37 years of experience as a warrior and commander to describe what a hero truly is. He begins with the tragic death of one of his troopers, a brave young woman serving as the direct result of his call for women to provide "cultural support." She was the victim of a booby trap. He explains her courageous willingness to take a step forward to help others and becoming a hero.
He proceeds to explain what he considers "The Hero Code." This code comprises 10 attributes we all possess to some degree. As individuals exercise these attributes, they become heroes. He sees heroes among us every day demonstrating their heroism. Each of us can be a Hero as we exercise the attributes during our daily living.
Courage and integrity make most lists of heroic attributes. McRaven adds perseverance, humility, sacrifice, compassion, duty, hope, forgiveness and even humor as factors in heroism. He provides vivid examples of heroes exemplifying these attributes.
"The Hero Code" is an exciting read that strengthens one's faith in humanity as it explains how common men and women, following The Hero Code, have made our world a better place for all. And it explains clearly why there are so many heroes among us.
Stories of the Dark Night of the Soul"
By Patricia Ariadne, Ph.D.
Who among us has not suffered a Dark Night of the Soul triggered by a human incident that "stops us in our tracks"? Any tragic loss of life, health, relationships, sexual innocence or livelihood can trigger feelings of depression, isolation, or questioning the purpose of one's life. Ariadne, using real incidents, outlines the ensuing stages to recovery.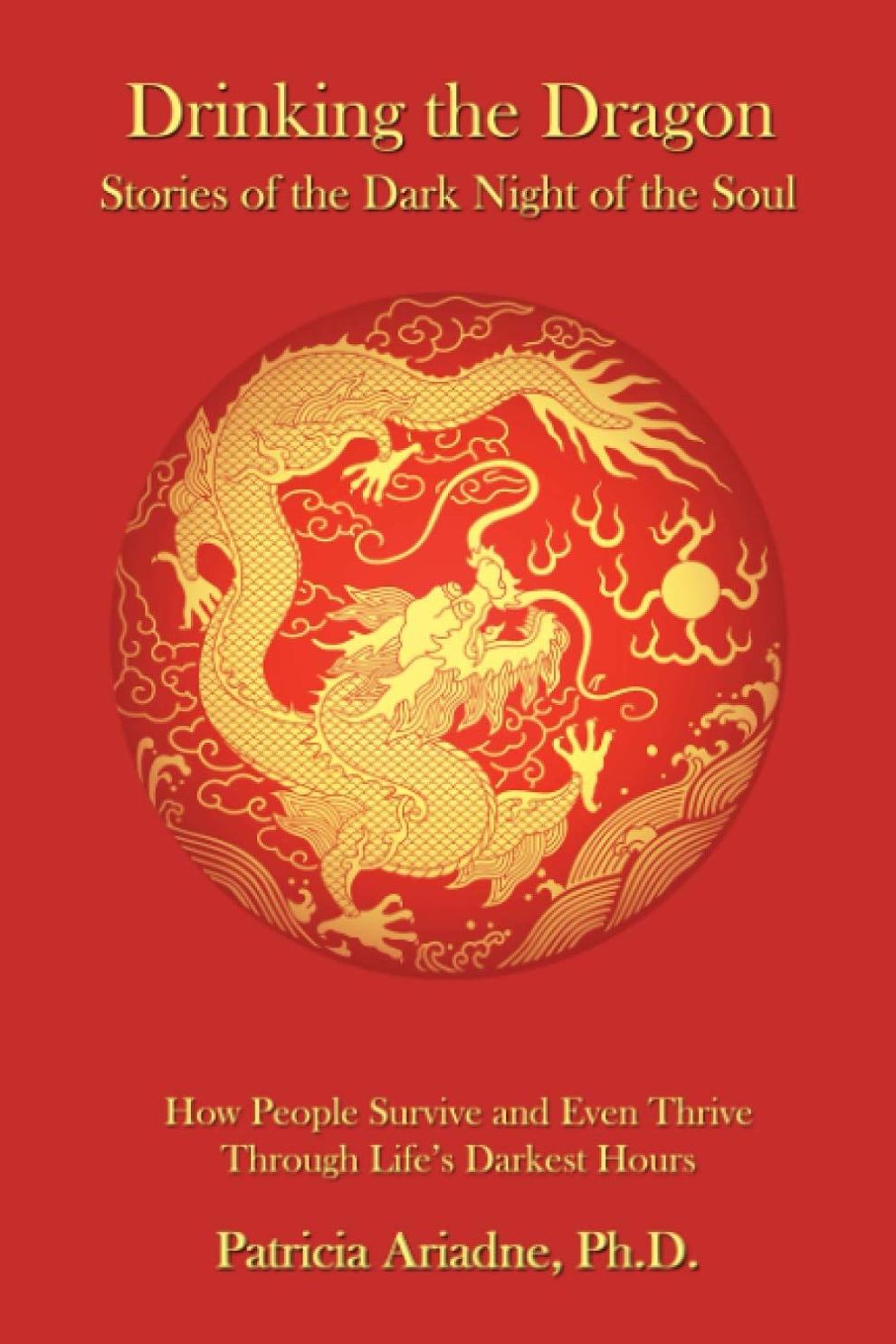 In the initial stage there may be a withdrawal from social/family relationships which slows down the hectic pace of life and its distractions. During this time of quietness and self-absorption, one has time to reflect and review what is truly important in fulfilling life's purpose.
During the Dark Night of the Soul comes the important work of enduring the many emotional and physical symptoms that can be manifested in lethargy/ hyperactivity, anxiety, and confusion. Ariadne cautions to withstand the tendency to cover those feelings with overeating, drinking, or heavy medication because it is in suffering that one begins to connect with the Divine on a conscious level. This time allows healing to occur if we realize that our lives have a design; that we are not alone; ultimately we connect to the heart of a Higher Power.
After "Drinking the Dragon," a period of transformative suffering, a person can emerge as a blessing not only to himself but others with projects related to the specific loss.
I highly recommend this book in dealing with the many recent losses. It is spiritual, timely, inspiring, engaging, well-referenced, and educational.
"The Ministry for the Future"
Many nonfiction books describe the current and coming dangers of climate change. In "The Ministry for the Future," author Kim Stanley Robinson uses the genre of science fiction to thoroughly educate his readers on climate change. He uses multiple styles of writing, in over 100 short chapters, to cover many topics directly and indirectly related to climate change. Stanley Robinson successfully ties science together with key elements of our society, allowing him to predict how things may play out over the next few decades.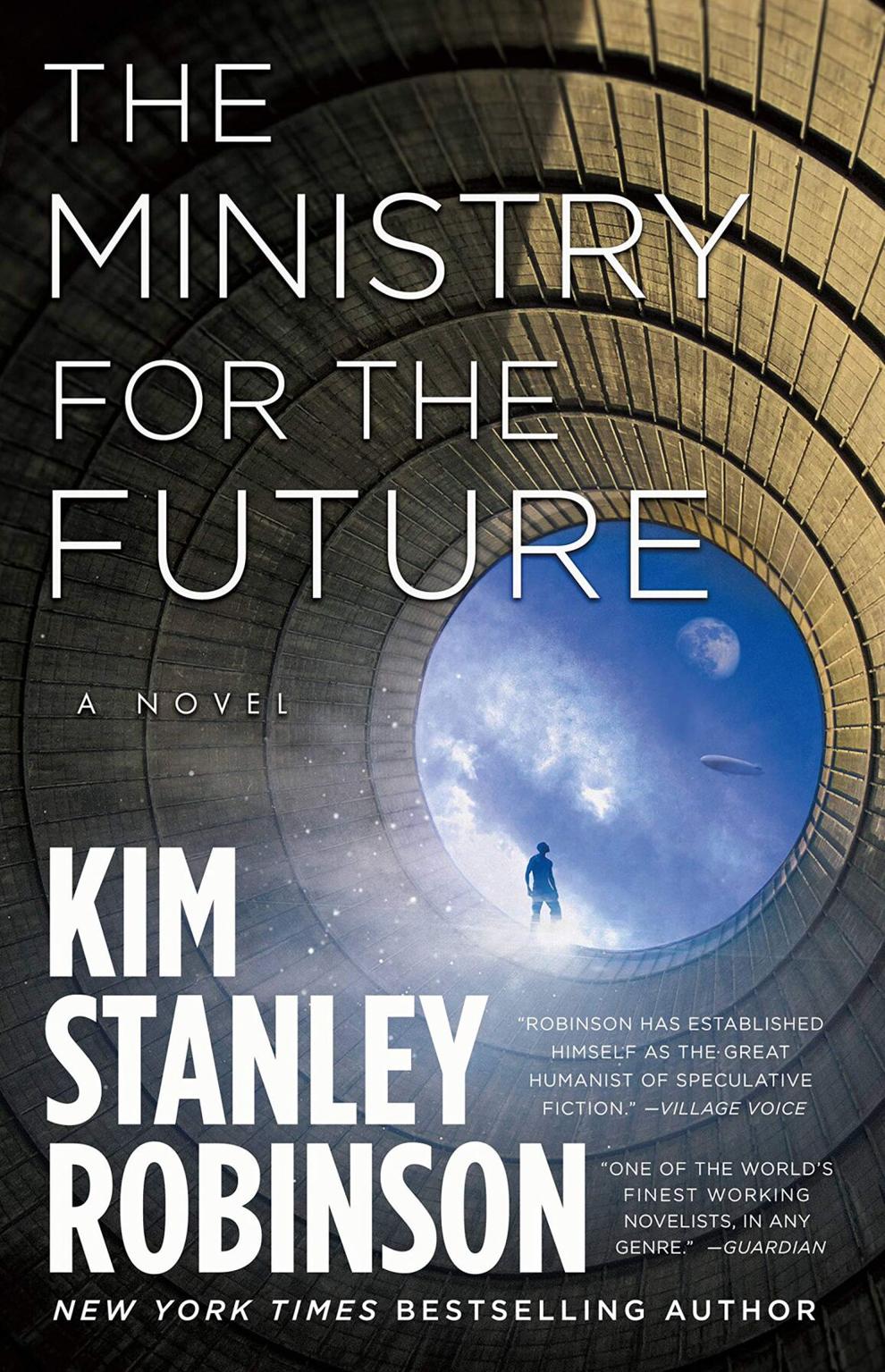 The story begins with a severe heat wave in India, occurring within the next few years. India is shocked into becoming a global leader towards climate action, beginning with using geoengineering to release aerosols in the atmosphere to scatter sunlight back to space.
The book's title comes from an international agency created in 2025 to "defend all living creatures present and future," called the Ministry for the Future. Without real power, the agency initially struggles to force change, but as climate disasters worsen, the agency begins to have some success. Stanley Robinson uses the role of the agency to introduce many ideas that may help civilization survive climate change. Examples include pumping water out from underneath glaciers stop glacial melt, and the creation of a carbon coin; a digital currency, disbursed on proof of carbon sequestration, which effectively bases money on a carbon standard. Agency projects introduce other big ideas, such as crafting a refugee plan to create global citizenship, and creating a "Half Earth" movement to essentially establish half of the planet as protected for animals.
As Stanley Robinson introduces multiple disasters resulting from climate change, these outrageous-sounding solutions seem more and more doable and urgent. As the book progresses, and the planet gets hotter, we face our insurance system collapsing, cities being wiped out in massive floods, killer heat waves, and hundreds of millions of climate refugees. As the author puts it, civilization "is on the brink," and "until climate was actually killing them, people had a tendency to deny it could happen." But when disaster repeatedly hits home, people finally support action.
"The Ministry for the Future" is actually quite a good novel. The characters are well developed and I found myself strongly rooting for them as their lives evolve during these climate-changing times. The story includes many unexpected twists, keeping the reader engaged. Stanley Robinson tries to balance telling a good story with educating the reader, and leaves us with some key ideas. He succeeds in providing hope and inspiration towards climate action.
the United States and the
California Indian Catastrophe"
Journalists understand the guidelines of who, what, when, where, why and how of a good report. Too often, history teachers put the emphasis only on the when, and possibly who, while covering up details of what actually happened.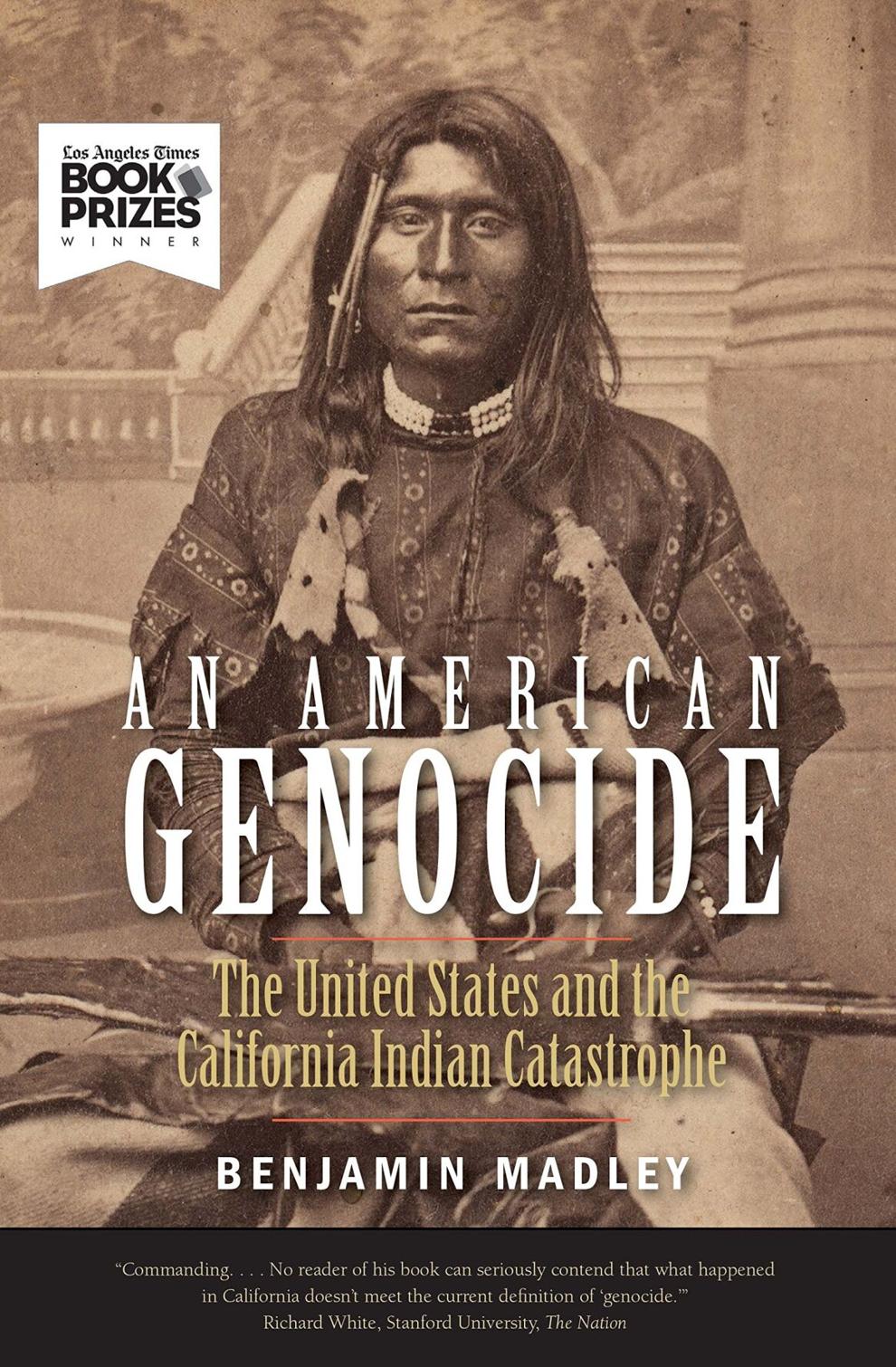 As an historian, Benjamin Madley's narrative makes a convincing argument for reporting what happened in California to the indigenous population as genocide, an intentional attempt supported by both the state and federal governments, to eliminate every single Indian. Other historians, while possibly admitting that many white residents believed the only good Indians were dead Indians, would argue the mass murdering of California Indians did not deserve to be called genocide.
We may remember when Columbus "sailed the ocean blue." But how many of us remember that he thought he had arrived in India and that is how the locals came to be called Indians? Were we even taught that Columbus captured many of these island residents and took them back to Europe as slaves?
We may remember the dates of the American Civil War and even what the Emancipation Proclamation said, but were we ever taught about the enslavement and massacres of California Indians paid for by the state and federal governments at the same time the southern secessionists were fighting to keep their legal rights to own slaves? Some Union troops were being paid to end slavery in the south while others were helping vigilantes eliminate and enslave Indians in California.
A few reporters in the 1800s described the massacres of entire Indian villages as slaughter and butchery of the worst kind. Other reporters praised the heroic vigilante and military skill in killing so many while suffering few if any losses themselves. They applauded those who brought back the most scalps as proof of their victories. The media's role in encouraging the "inevitable elimination" of all Indians is evident in the archives available to serious researchers.
Newsweek reviewer Alexander Nazaryan describes the book as "gruesomely thorough." It has become common practice to warn viewers of some powerful documentaries: "viewer discretion is advised." One might want to warn readers of this book that "reader discretion is advised."
How many history teachers knew what actually happened on the dates they tested us to remember? And if they did know, but wanted to keep their jobs, did they dare to teach the "what" part of the story? The hot button debate about what should and should not be taught in public school classrooms is not a new phenomenon. Madley's book is a critically important piece of the dark puzzle of American history.
Most popular books at Joyner-Green Valley Library for the month:
"A Gambling Man," by David Baldacci
"Unfinished Business," by Judith A. Jance
"Double Jeopardy," by Stuart Woods
"Daughter of the Morning Star," by Craig Johnson
"Ocean Prey," by John Sandford
"Class Act," by Stuart Woods
"Vortex: an FBI thriller," by Catherine Coulter
"The Bone Code," by Kathy Reichs
"The Final Twist," by Jeffery Deaver
"Forgotten in Death," by J.D. Robb