Art has been enjoyable and essential to Ann Mason since childhood. Inspired by her dad, who enjoyed art and music, she watched, learned and made art a vital part of her life.
Mason noted that, in the 1930s, her dad would work on audio speakers to try to get better sound. Technology being what it was then, she enjoyed watching him try to improve upon it.
"From the time I was young, I always had music and art in my life. I did art, mostly sketching and working with watercolors," she recalled.
And she never stopped. Today, at age 91, Mason describes her art as experimental and will try and play with virtually any material.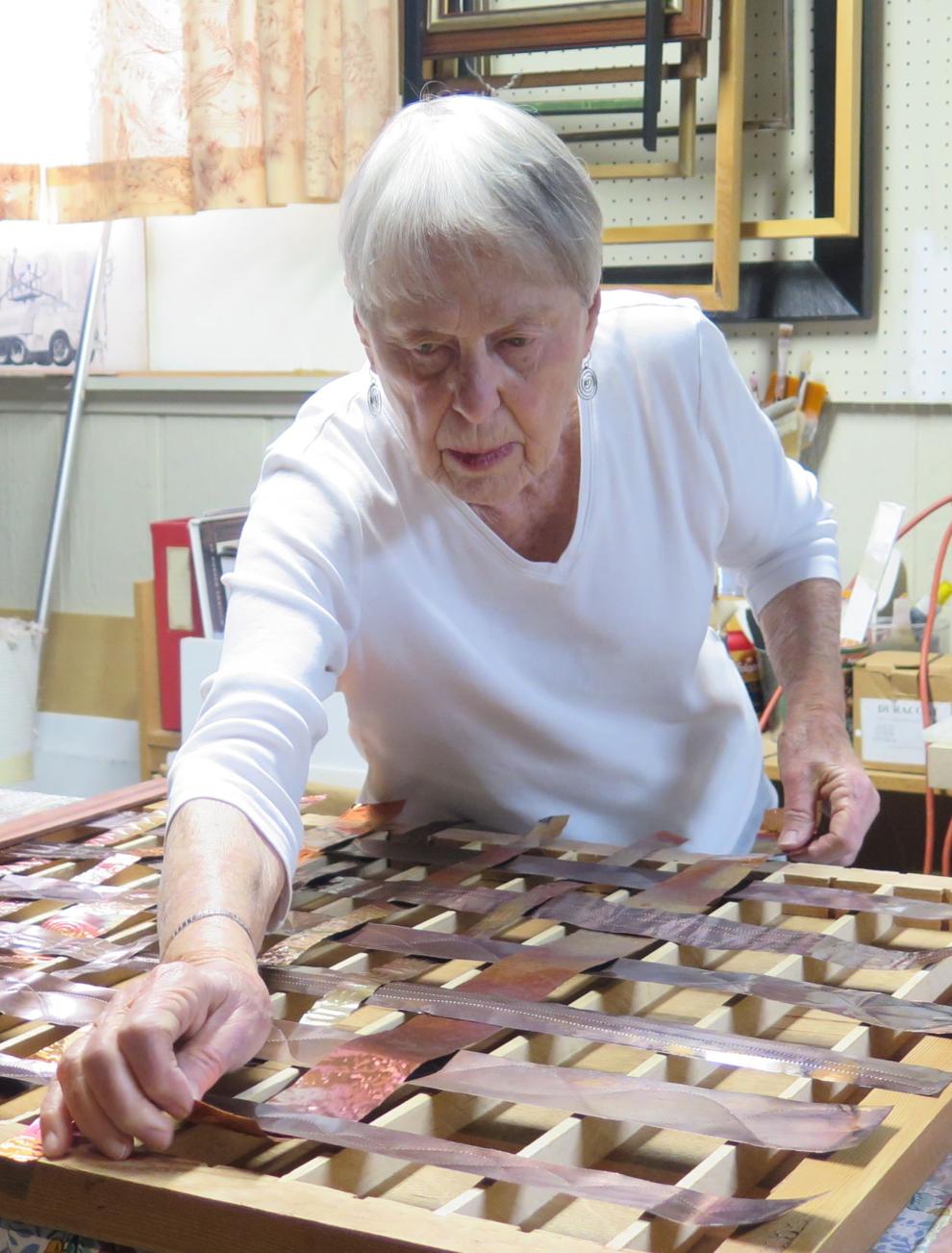 Inspired by the styles of Georgia O'Keefe and Matisse, her life's work was teaching art to elementary school-age children in upstate New York.
"I like to experiment and try new materials. I don't like to repeat the same idea twice. And I like to work at home where it's quiet versus a studio with other artists," she explained.
And that never-ending curiosity for working with new surfaces and materials can turn out something delightfully unexpected.
"I love to work things out and don't like to be repetitive. I do art every day, working on several projects at a time," she said.
What to do with a large sheet of plywood in her tool-filled garage and work space? She painted "Three Sisters" in bright primary-type colors using the grains of the wood to create shadow effects in their long dresses.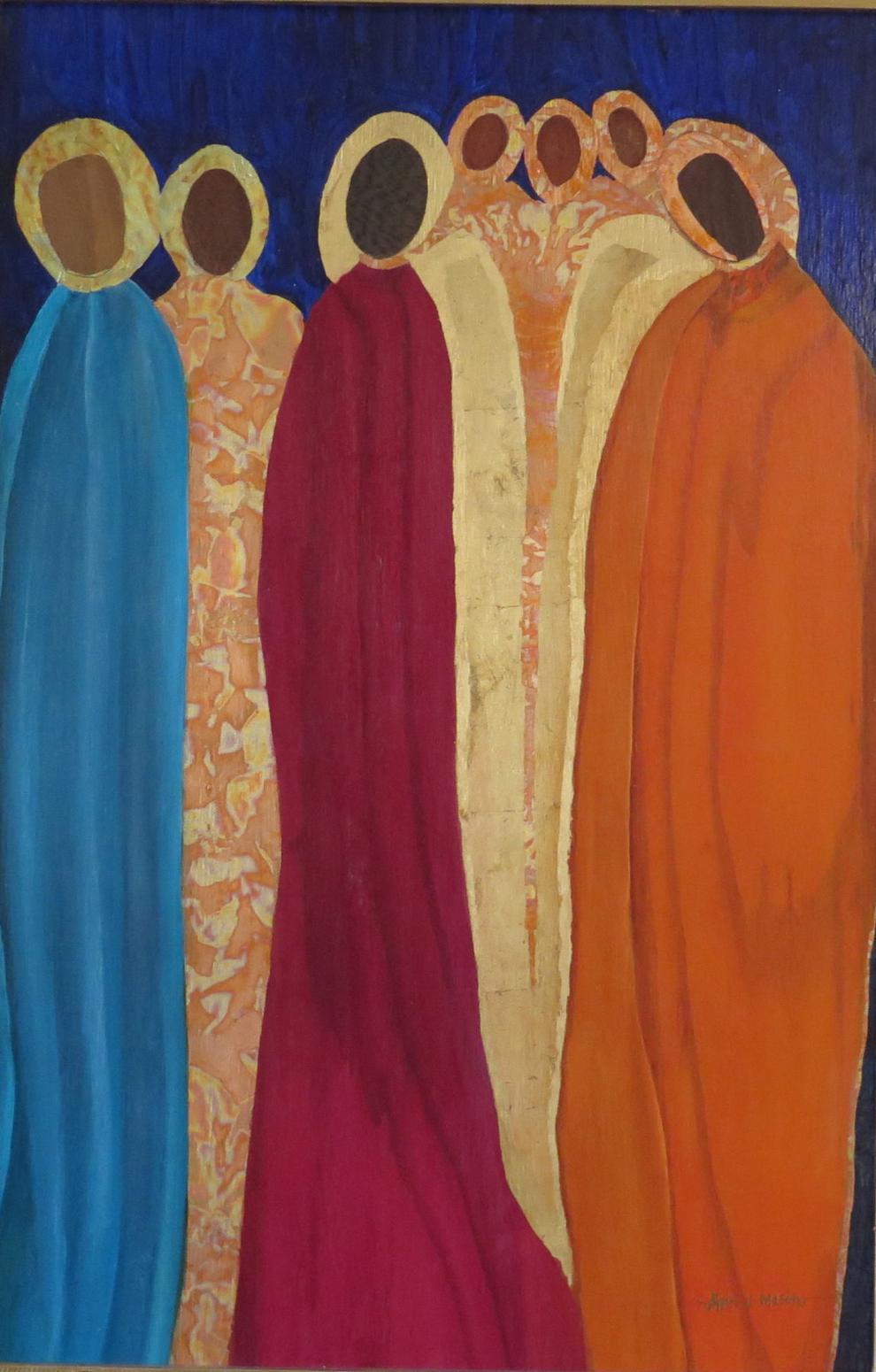 After opening many opaque envelopes that came in the mail, Mason became intrigued by the mini designs on the insides. She opened each one carefully and started saving them.
What to do with these seemingly used envelopes? She created a collage of sorts and used postmarked stamps to fill in the empty spaces on envelopes that had a see-through address window.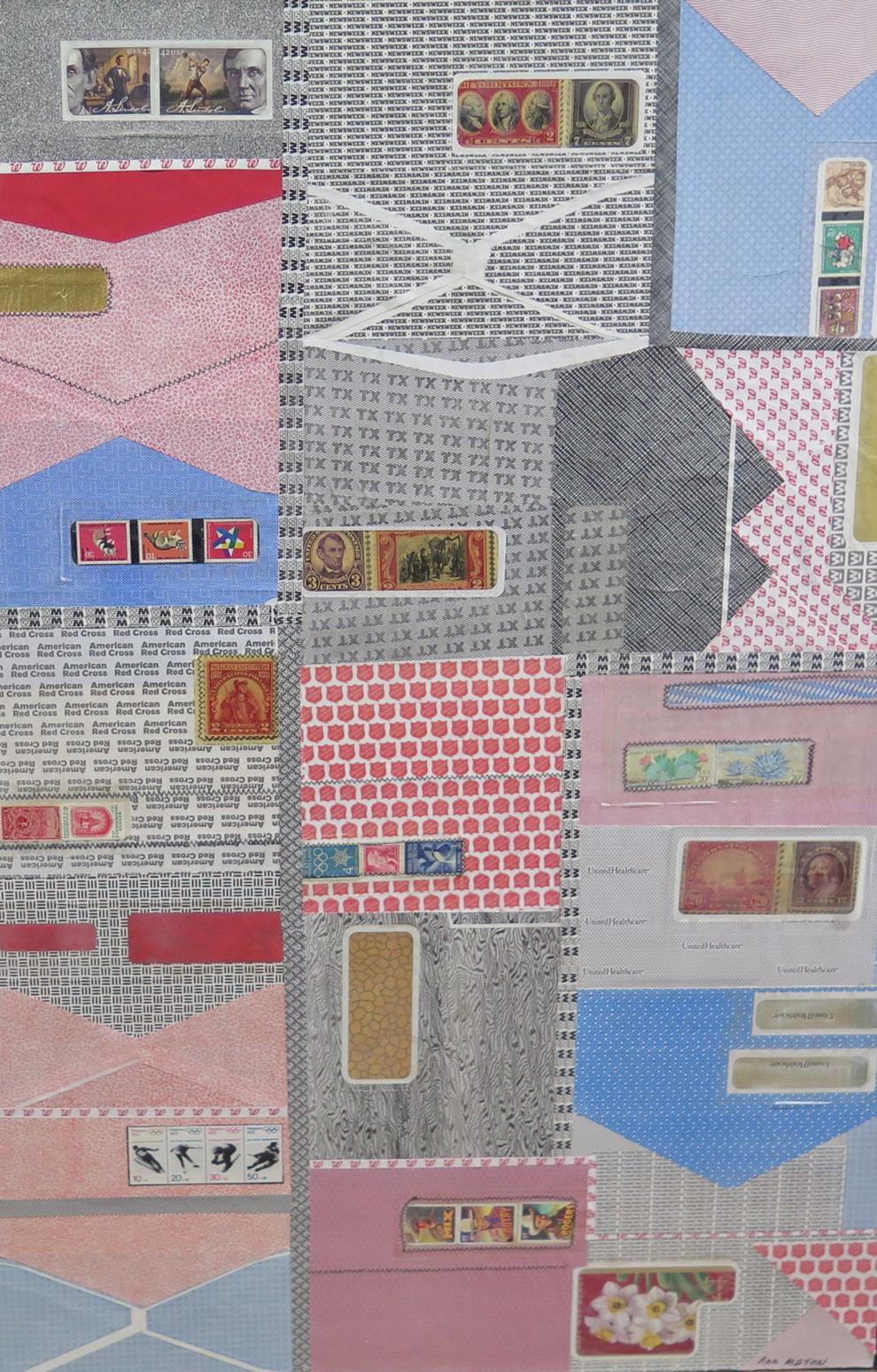 Green Valley artist Marilyn McQuarrie met Mason more than 25 years ago when Mason was teaching paper-making and was impressed by her display of finished artwork.
"Although many artists' work can be recognized by their painting style, Ann's art is unique in material, color schemes and subject matter. Her use of material ranges from bought stretched canvas to a discarded wooden door. She uses metals as well as items found in nature to enhance her work surface.
"Ann almost never repeats her paintings. I am sure that if I look carefully, I will find some 25-year-old handmade paper incorporated into a current work of her art," McQuarrie said.
A woodworker neighbor began giving Mason small pieces of different kinds of wood he had no use for, and she saved them. Ultimately, she created a 3D display and entered it in the Santa Rita Art League's annual "Art of Recycle" show.
With the pleasure Mason finds in experimenting, one of her current projects is working with bendable dowels and colorful, textured tissue papers to create ... well, she isn't sure yet, but it looks like two colorful sails on a windy day at sea.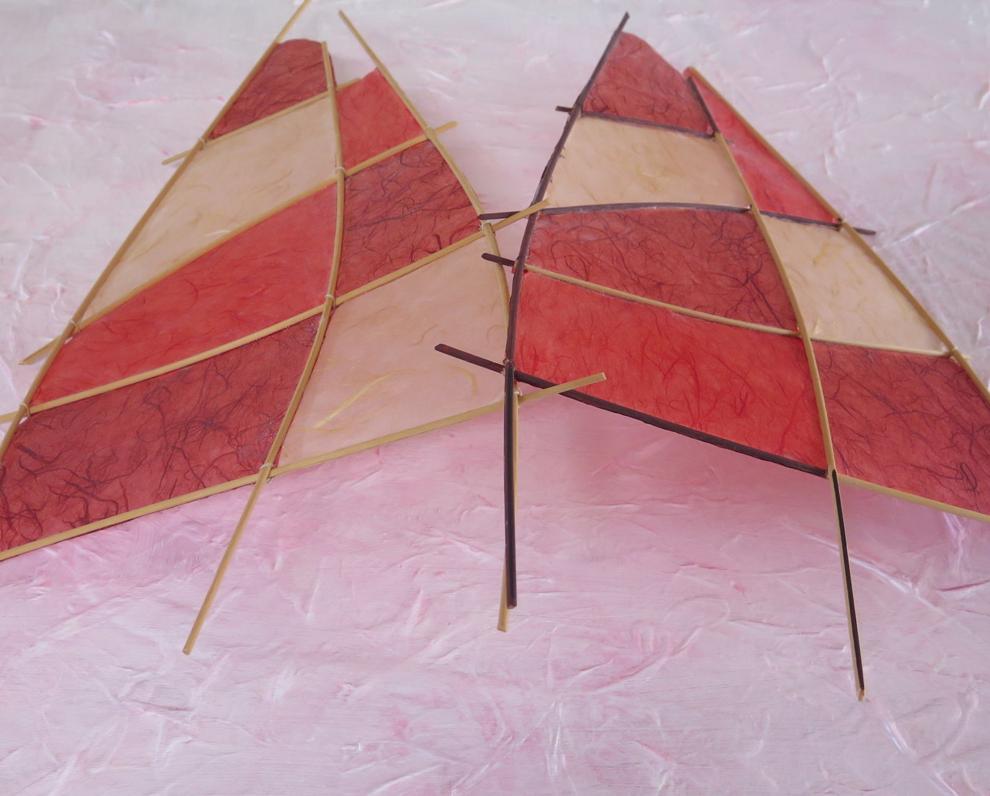 She's also experimenting with weaving textured strips of copper in a hollow door to create another one-of-a-kind piece of Ann Mason artistry.
"At my age," she pointed out, "art gives me something to do all the time. It makes me happy."