In 1939, as Adolf Hitler was plunging Europe into war, Hollywood was launching into what many consider to be film's finest year. In the course of 365 days, film studios released 365 films. Eighty years later, many of those films remain popular and critically acclaimed. Here's a recap of the 10 films made in 1939 that were nominated for the 1940 Academy Award for Best Picture.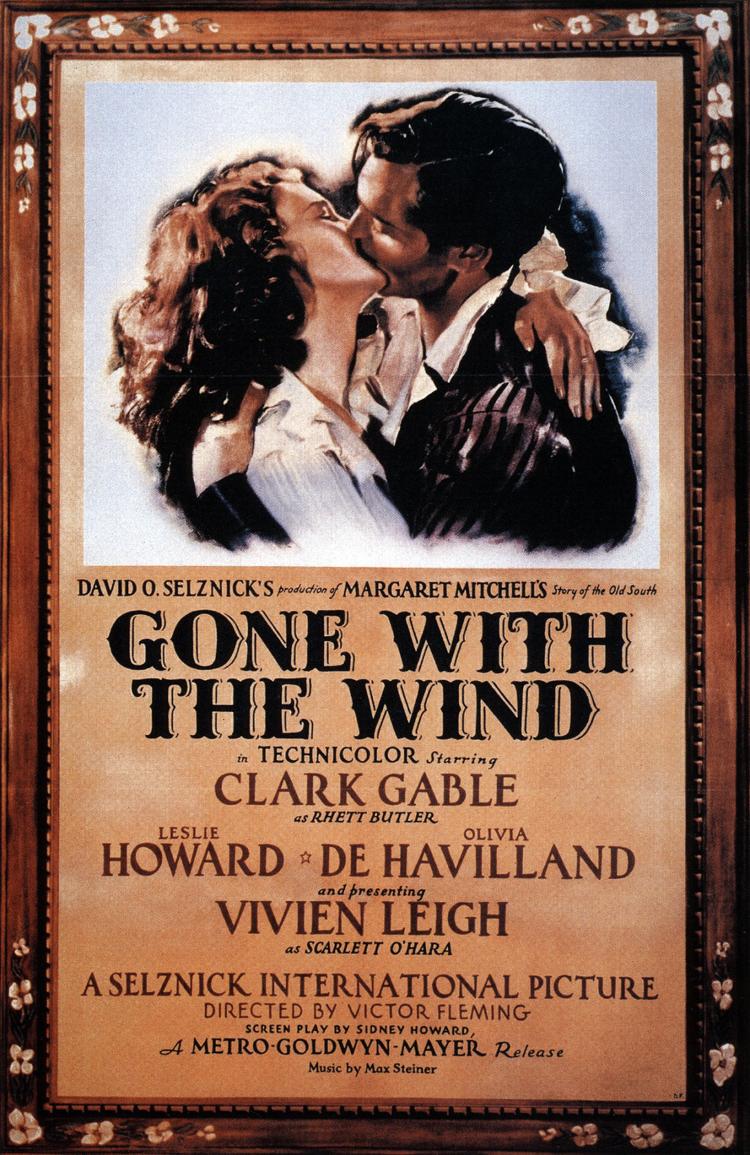 Gone With the Wind
Selecting an actress to play Scarlett O'Hara, the film's love-struck female lead, took more than 1,000 auditions and countless letters from the public, who'd been asked by producer David Selznick to offer input. Talent scout Kay Brown led searches that included theater departments at colleges throughout the southeastern United States. Despite the efforts of Brown and George Cukor, the film's director before he was replaced by Victor Fleming, no suitable actress was found. The first scenes were shot — beginning with the burning of Atlanta — before the role was cast. On Jan. 16, 1939, Vivien Leigh signed a contract to play Scarlett, and the public erupted. Leigh was British and many thought she wasn't a good fit. Nevertheless, "Gone With the Wind" won eight of the 13 awards it was nominated for, including Best Picture and Best Actress for Leigh.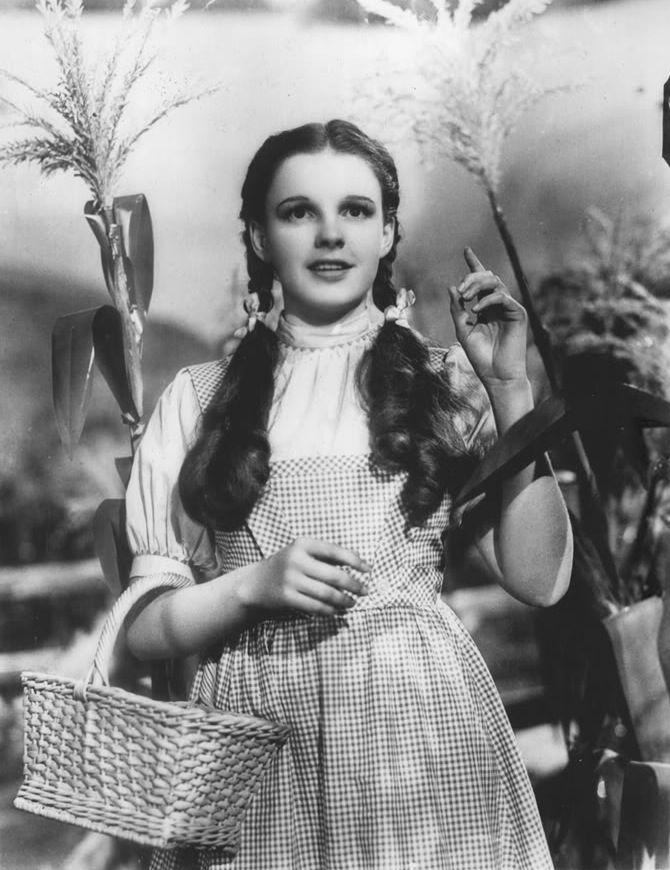 The Wizard of Oz
"The Wizard of Oz," released in August 1939, was well-received by critics but failed to turn a profit for MGM. It cost the company more than $1 million despite earning $3 million at the box office ("Gone With the Wind" brought in just under $200 million, far ahead of every film that year). The film was nominated for five Academy Awards, winning two — Best Music-Original Score; and Best Music-Original Song for "Over the Rainbow." Judy Garland, who played Dorothy, won an honorary Academy Juvenile Award. The movie  produced scores of anecdotes involving its munchkin cast — some real, some imagined — as well as stories about people connected to the movie. One involved actor Buddy Ebsen ("The Beverly Hillbillies"), who gave up his role as the tin man after a bad reaction to the aluminum makeup.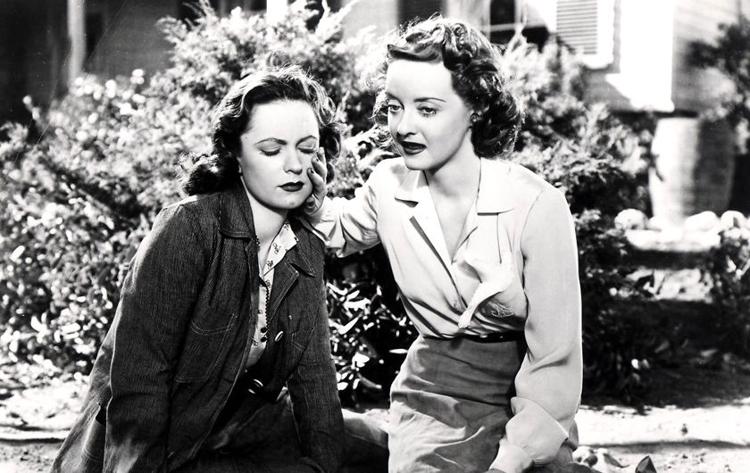 Dark Victory
 David Selznick purchased the rights to the film and planned to cast Greta Garbo as Judith Traherne before she opted to appear in "Anna Karenina." Selznick sold the rights to Hal Wallis for $50,000 and focused on "Gone With the Wind." Wallis cast Bette Davis, who was ending two affairs, involved in another, and whose marriage to Ham Nelson was coming apart — as was she. Davis tried to get out of the contract to no avail, yet always said playing the role of a woman going blind was her favorite. In September 1956, Tucson's KDWI (Channel 9) was the first in the nation to televise the movie. Davis was nominated for Best Actress and the film was nominated for Best Music-Original Score. Both of those Oscars went to "Gone With the Wind."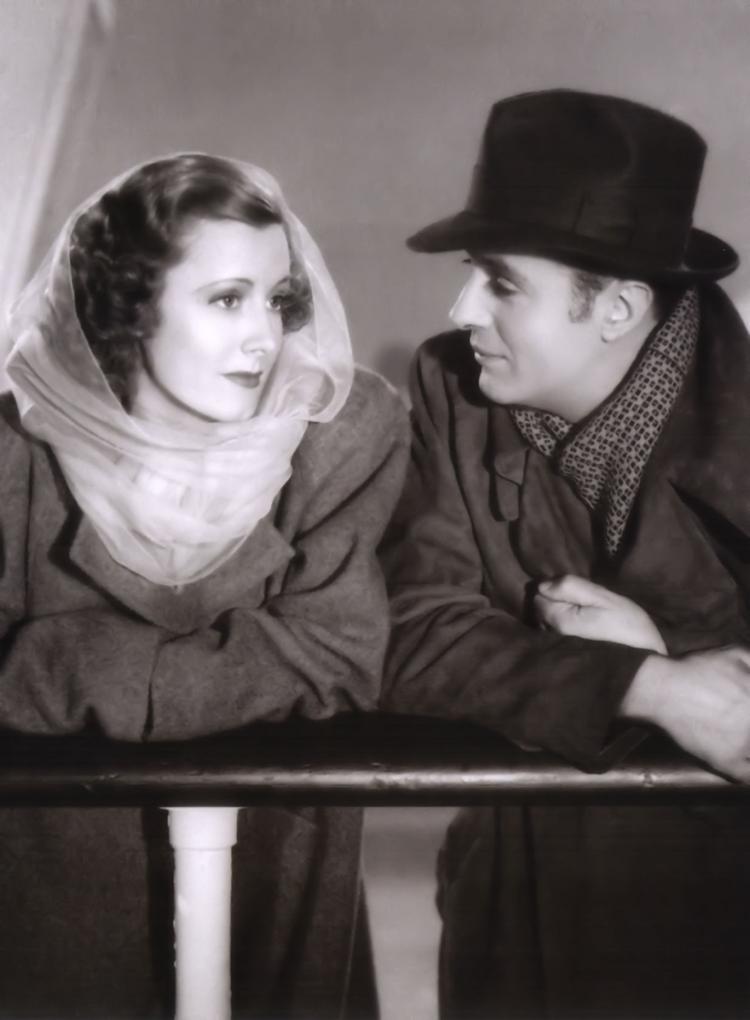 Love Affair
Since its release in 1939, "Love Affair" has had a number of adaptations, including a popular 1957 remake, "An Affair to Remember." The 1939 version, starring Charles Boyer and Irene Dunne — both of whom called it their favorite roles — earned around $1.8 million at the box office on a budget of $800,000, and was nominated for six Academy Awards. The film about how love overcomes all went into the public domain in 1969, after its copyright was not renewed.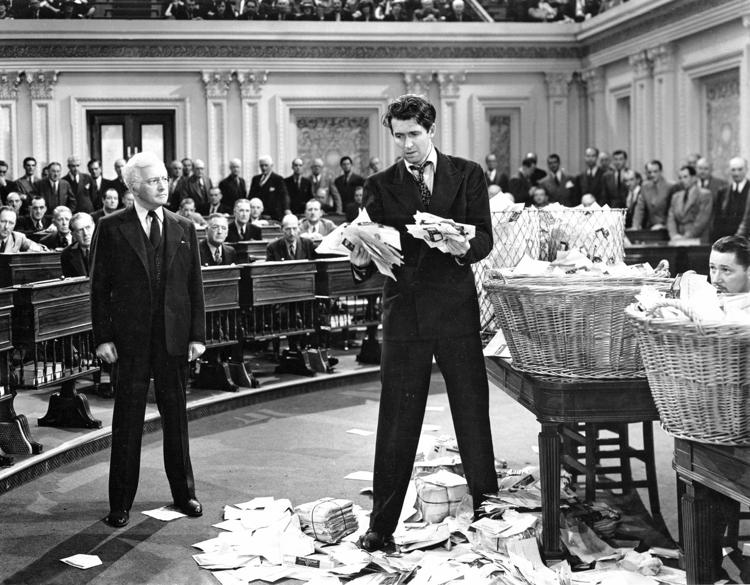 Mr. Smith Goes to Washington
Several production companies said no to the rights to "Mr. Smith Goes to Washington," fearing the film would be negatively received due to its depiction of corruption in Congress. Columbia Pictures ultimately bought the rights and production began April 3, 1939. The film was a commercial success upon its release on Oct. 19, 1939. But it wasn't popular among some in the press and the Senate. Sen. Alben W. Barkley, a Democrat from Kentucky, said the film made the Senate "look like a bunch of crooks." The film was attacked as anti-American and pro-Communist. Producer Frank Capra claimed some members of the Senate attempted to buy the film from him to prevent its release. The film was banned in Germany, Italy and the USSR due to its depiction of government corruption. It was nominated for 11 Academy Awards and won one, Best Writing-Original Story.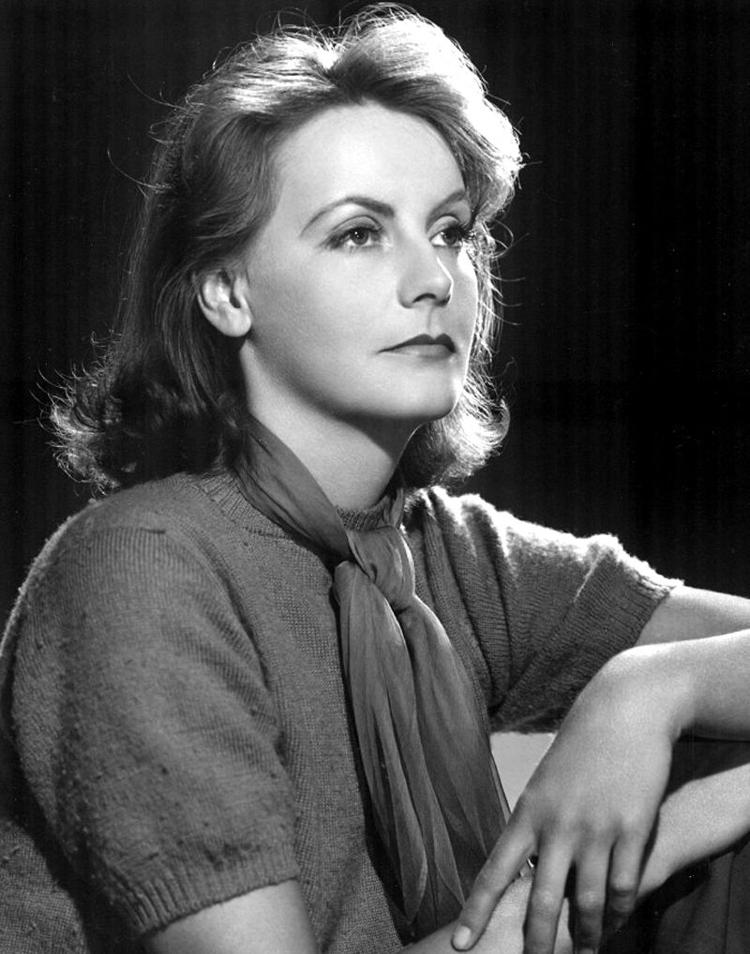 Ninotchka
"Ninotchka" tells the story of a Soviet agent (Greta Garbo) who travels to Paris and ultimately falls in love with Léon d'Algout, played by Melvyn Douglas. In the film, Ninotchka returns to the USSR, however, d'Algout — a former Russian nobleman — is prevented from seeing her. They later meet again in Constantinople, where Léon asks Ninotchka to stay with him, and she happily agrees. The film was banned in the USSR due to its depiction of the country as an oppressive dictatorship under Joseph Stalin. MGM's effort to re-release the film during World War II failed as the United States was allied with the Soviets. The film received four Academy Award nominations and no wins.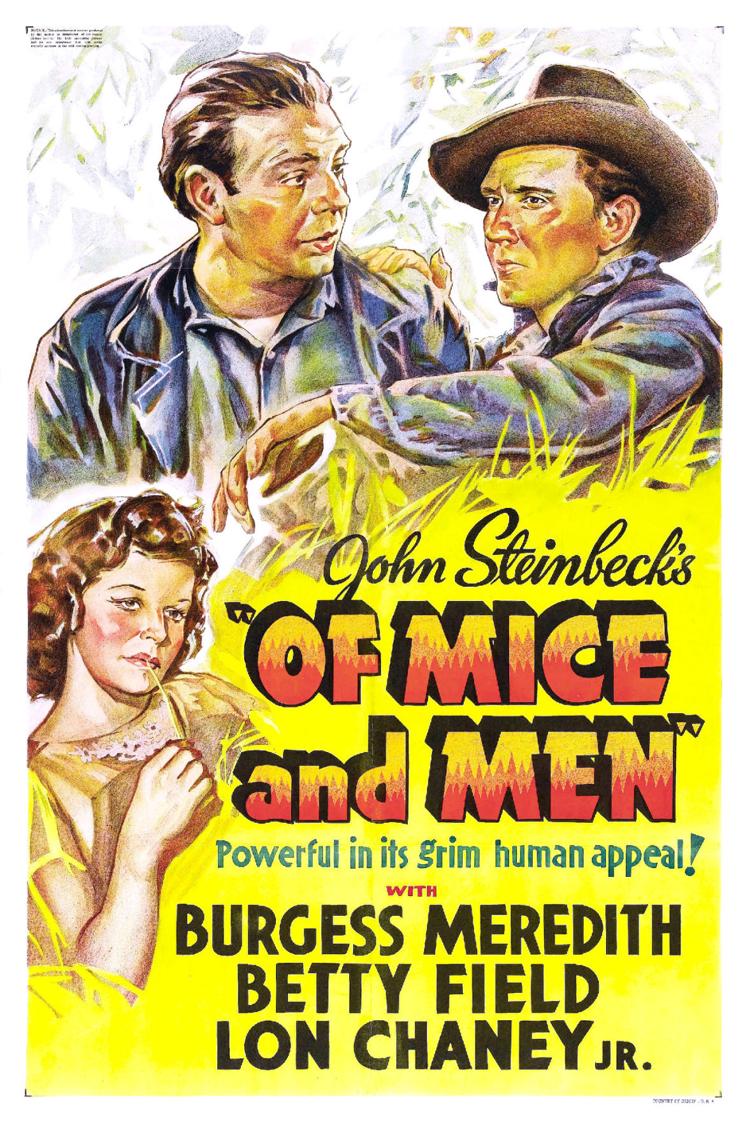 Of Mice and Men
"Of Mice and Men" is an adaptation of John Steinbeck's book about migrant workers George Milton (Burgess Meredith) and Lennie Small (Lon Chaney Jr.) as they chase their dream of owning a farm. The film discusses themes of loneliness, companionship and the pursuit of dreams. Steinbeck said Lennie's character was based on a person he knew at the ranch where he worked before writing the book. The film received overwhelmingly positive reviews and made $2.6 million at the domestic box office. The film was nominated for four Academy Awards but didn't win.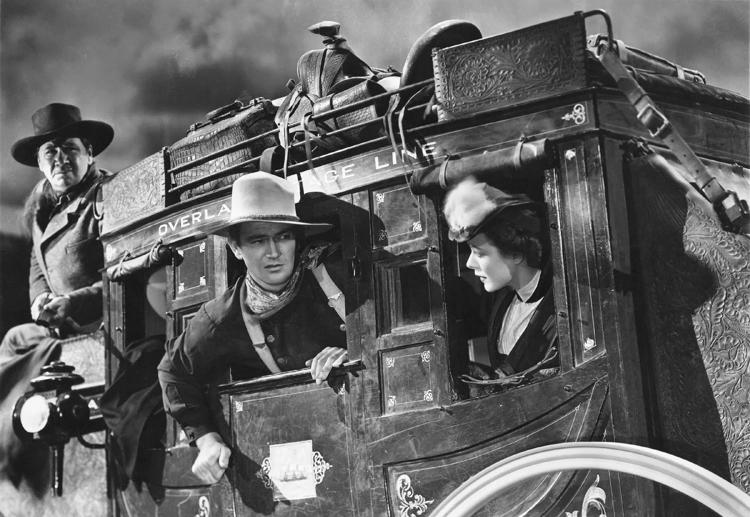 Stagecoach
Several studios turned down the film because Westerns were expensive to produce. David Selznick agreed to produce the film but conflicts over casting and shooting dates caused director John Ford and Selznick to part ways. Walter Wanger agreed to step in but demanded someone other than John Wayne star, and Ford refused. Wayne's performance as Ringo Kid was considered his breakout role. The film was also Ford's first movie with sound. "Stagecoach" was nominated for seven Academy Awards, winning Best Music-Scoring and Best Supporting Actor for Thomas Mitchell's performance as Doc.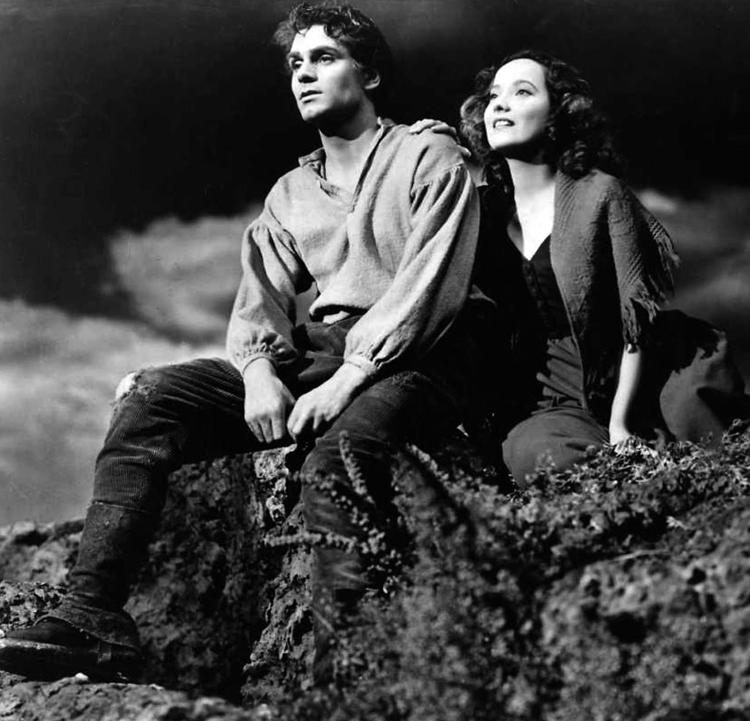 Wuthering Heights
"Wuthering Heights" tells the story of Heathcliff (Laurence Olivier) and his love for Cathy (Merle Oberon), a woman from his past. The film omits 17 of the 34 chapters from Emily Brontë's 1847 book, many showing Heathcliff's interactions with Cathy's children. Vivien Leigh, who was in a relationship with Olivier at the time, wanted to play Cathy but studio executives didn't want an unknown playing the female lead. Leigh was later cast in "Gone With the Wind" and won an Academy Award. The set was often tense. Director William Wyler insisted on shooting the same scene from multiple angles, which led to many takes and frequent clashes with producer Samuel Goldwyn. On one occasion, Wyler made David Niven, who played Edgar Linton, perform a scene 40 times. In another scene, Olivier had 70 takes before Wyler was satisfied. The film would go 13 days over schedule but met with positive reviews and was nominated for eight Academy Awards. It won for Best Cinematography-Black and White.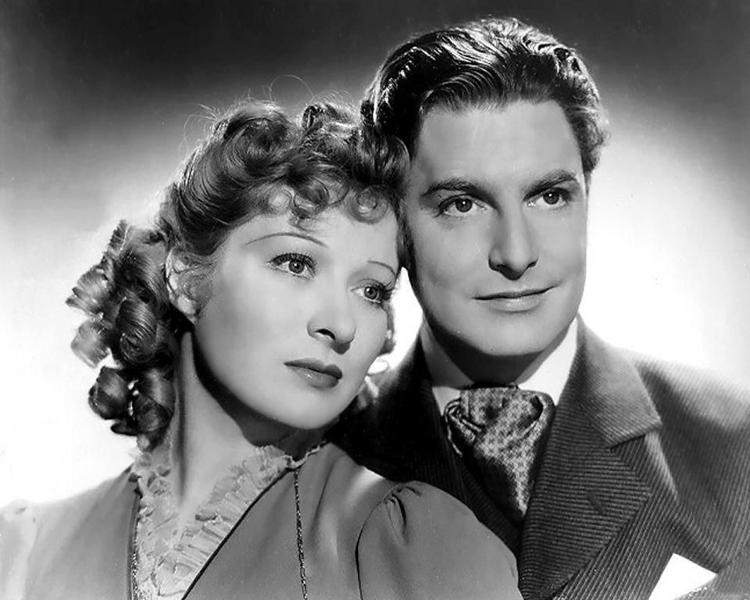 Goodbye, Mr. Chips
Mr. Chipping (Robert Donat) is a Latin teacher who is strict but respected by his students and others at Brookfield School. The exterior scenes were shot at Repton School in Derbyshire, England. At the time, Repton was all-male and about 300 boys stayed over their holiday break to be extras. The movie was nominated for seven Academy Awards and won one, Donat for Best Actor. The film proved to be a breakthrough in Greer Garson's career. She had refused every role she was offered until she was cast as Chippings' love interest, Katherine. A 1969 remake as a musical met with mixed reviews.