Why do you print confidential attorney-client correspondence? A candidate breaking the rules? And you saw WHAT at Walmart?
Check it all out in From the Newsroom, our newsletter that recaps, rethinks and re-addresses recent goings on at the Green Valley News and Sahuarita Sun.
IT'S ALMOST OVER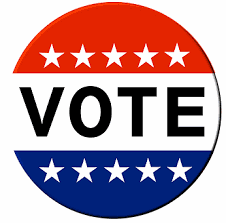 We're not going to be shy about it: We'll be glad when Nov. 6 is in the rear-view mirror. The 2018 election season has been something else on the state and national levels, but we have plenty of local intrigue, too. Here are some recent stories.
•We broke this story over the weekend: State elections director says candidate broke campaign finance law
•And it appears there's another violation in Sahuarita.
•Need a ride to the polls? Click here OR here
GV Lecture Series
We have three great speakers coming up Nov. 3, 10 and 17 as part of the Green Valley Lecture Series. You won't want to miss any of them. Check it out here.
Confidentiality
The Green Valley News published excerpts from a confidential memo between Green Valley Recreation and its attorney. Click here to read the story. The draft memo is from 2016, and answers questions about the relationship between GVR and the GVR Foundation.
Can we publish confidential memos? Yes, if legally obtained, and it was.
The foundation is not happy, and has suggested GVR board members take a polygraph test to smoke out the leaker. We'd suggest rather than worrying about who leaked it that they ask why it was leaked. Then ask why this information was kept from its membership.
In case you missed it
It doesn't get much more fun than the Country Fair White Elephant Parade. Here's a photo gallery from Saturday's event.
Remember this?
Here's the video from the hail storm that hit Sahuarita Oct. 21.  CLICK HERE FOR VIDEO
Then there's this
Taken on Halloween at Walmart.